Eminem Revival Tour Guide
Eminem 2018 Revival Tour Guide: Tickets, Setlist, Concert Details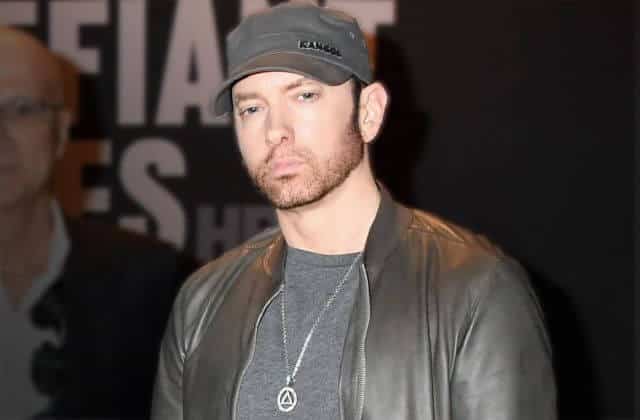 Latest Album:
Revival
Release Date:
Dec 22, 2017
Tour Announced On:
Jan 11, 2018
Tour Start Date:
Apr 15, 2018
Tour End Date:
Jun 10, 2018
Ticket Price Range:
$ - $
Openers:
Read below for our complete Eminem Revival Tour Guide. We have information on Eminem tickets, tour dates, locations, presale code, setlist, openers, and more!

Eminem is one of the largest rap artists of the past 2 decades, releasing 9 solo studio albums including his latest, 'Revival'. Revival included the single 'Walk on Water' which featured Beyonce and received mixed reactions from critics and rap fans.

Eminem is most famous for his singles "The Real Slim Shady", "Stan", and "Lose Yourself". He famously almost overdosed in 2006 following the death of his friend and hype man, Proof. After getting sober, he has received mixed reactions for his music work, despite being more technical in his raps.

Overall, Eminem has sold over 245 million albums globally and over 45 million in the US alone.
Eminem Revival Tour Latest News
January 29th: UK tour dates for our Revival tour guide by Eminem have been unveiled below! They go on sale on February 2nd.
January 11th: The Revival tour guide has been created in advance for Eminem, who recently released his latest album and has been announcing festival headlining dates in the USA so far.
Eminem Revival Tour Tickets
If you want to get tickets to the Revival tour, check out the dates and information below, which tell you important dates when you can get tickets to each show:
Tour Announced On:
Jan 11, 2018
Tickets Presale Date:
Mar 23, 2018
Tickets On Sale Date:
Mar 23, 2018
Verified Fan Tickets Link:
Click Here
Presale Tickets Link:
Click Here
Regular Tickets Link:
Click Here
Eminem Revival Presale Ticket Information
We don't have any presale ticket information for this tour. Let us know on social media if we are missing anything!
Eminem Revival VIP Packages/Special Tickets
We have no VIP or special packages information for this tour yet! Get in touch with us on social media or comment below if you have more information.
If you want to learn more information about how to buy VIP packages on Ticketmaster, check out our video guide below:
Eminem Revival Tour Locations
A full blown Revival tour guide is not available yet. So far, Eminem has announced that he will be headlining five music festivals in the United States (see below) and a few select shows overseas. Rumours have been trickling out that a full or mini tour is imminent. Stay tune to Stadiumhelp.com for full Eminem 2018 tour information.
Current dates:
Coachella Music Festival = April 15 & 22
Boston Calling Music Festival = May 27th
Governor's Ball = June 3rd
Bonnarroo Music Festival = June 10th
Firefly Music Festival = June 17th
Expo Area, Milan, Italy - July 7
Hannover, Messegelände, Germany - July 10, 2018
Gofferpark, Nijmegen, Netherlands - July 12
Twickenham Stadium, London, England - July 14 and 15, 2018
Voldslokka, Oslo, Norway - July 30
Roskilde Festival, Roskilde, Denmark - Date Not announced
Eminem Revival Setlist
The tour setlist for the Eminem Revival tour guide is not available yet! Keep checking our website for constant updates as soon as we have information.
Stream the Latest Eminem Album
Concert Travel and Hotel Arrangements
Use our Booking.com tool below to book your travel arranagements for the show and get the guaranteed lowest prices on hotels today.
Search hotels and more...