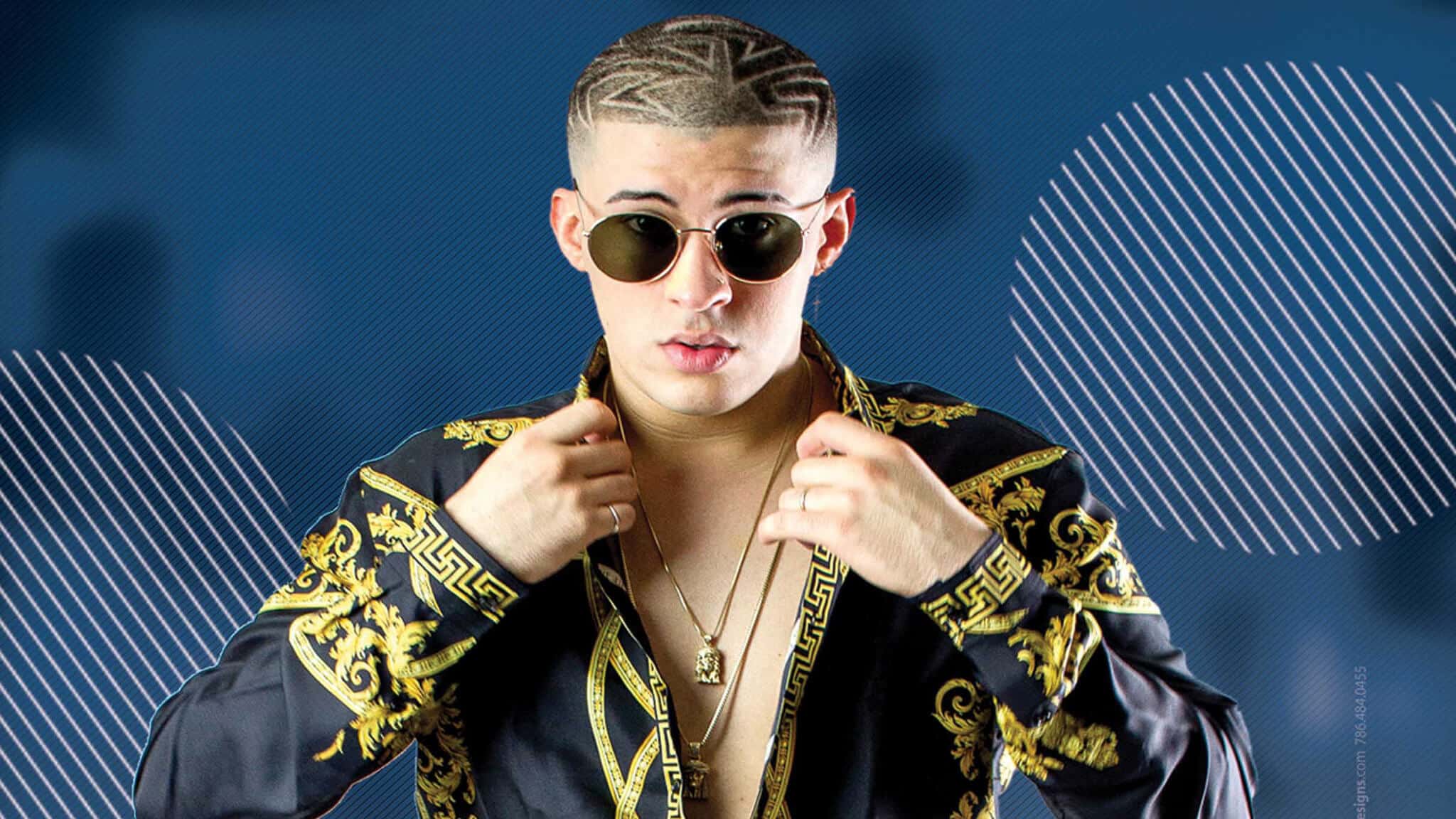 Bad Bunny Tour Guide: La Nueva Religion Setlist, Tickets, Media
Bad Bunny La Nueva Religion Tour Latest News
January 12th: The La Nueva Religion Tour Guide for Bad Bunny has been unveiled, with 9 US stadium dates in 2018 so far! Get the full details below.Bad Bunny is a latin trap and reggato
Bad Bunny Tour Quick Links
Bad Bunny Profile
Bad Bunny is a latin trap and Reggaeton artist. He rose to prominence locally in 2016 with his single Soy Peor, however really took off in 2017 with a string of singles including "Tu No Metes Cabras", "Sensualidad", and "Krippy Kush". He's worked with artists such as J. Balvin, Nicki Minaj, and 21 Savage.

Recently, Bad Bunny was nominated as favourite Best New Latin Artist at the iHeart Radio Music Awards.

The La Nueva Religion tour is his first US offering.
Bad Bunny Presale Codes: La Nueva Religion Presale Information
Click here to see presale code info
Bad Bunny VIP Packages/Special Tickets
Click here to see VIP Packages/Special Tickets
Bad Bunny Tour Dates: La Nueva Religion Tour
Current Bad Bunny tour dates and locations are listed below! Keep checking our home page for updated tour guide information. Underneath the tour dates, check out the Bad Bunny setlist and concert videos, photos, and media.
The complete tour locations list for the La Nueva Religion tour guide is as follows;

March 3rd - State Farm Arena - Hidalgo, TX
March 9th - Comerica Theatre - Phoenix, AZ
March 11th - Smart Financial Centre - Sugar Land, TX
March 15th - Credit Union Theater at the Santander Arena - Reading, PA
March 16th - Allstate Arena, Rosemont, IL
April 20th - SAP Center - San Jose, CA
April 22nd - The Forum - Inglewood, CA
April 28th - American Airlines Arena - Miami, FL
April 29th - Amway Center - Orlando, FL

How to Buy Bad Bunny Tickets: La Nueva Religion Tour
Purchase Bad Bunny tickets below now! Both of our options are 100% guaranteed and legitimate. Track prices, find ticket deals, and guarantee your spot for this concert today.
Click here to see available tickets
Click here to puchase Bad Bunny tour tickets directly through Ticketmaster.com.

Bad Bunny La Nueva Religion Setlist
NOTE: When posted, you can click on the links in the setlist to view live concert videos.
The tour setlist for the La Nueva Religion tour guide is incomplete but is listed below! Get in touch with us on social media if you have any changes:
Bad Bunny Setlist
Me Acostumbre
Pa Ti
Fantasia
Si Tu Novio Te Deja Sola
Sensualidad
Mi Gente (J Balvin only)
Machika (J Balvin only)
Chambea
Tu No Metes Cabra
Me llueven
Soy peor
Bad Bunny Media
Stream the Latest Bad Bunny Album
Stream the latest Bad Bunny album on Apple Music by clicking here.
Bad Bunny Tour Media
Check out the
setlist section
for live concert videos.
Concert Travel and Hotel Arrangements
Use our Booking.com tool below to book your travel arranagements for the show and get the guaranteed lowest prices on hotels today.
Search hotels and more...
Did we miss anything in our Bad Bunny tour guide? Make sure to come back and view the updated Bad Bunny setlist for the La Nueva Religion tour if it has not begun let. Comment below if you have any further information to share!