Jaden Smith Tour Guide: Vision Setlist, Tickets, Media
Jaden Smith Vision Tour Guide: Tickets, Dates, Setlist & More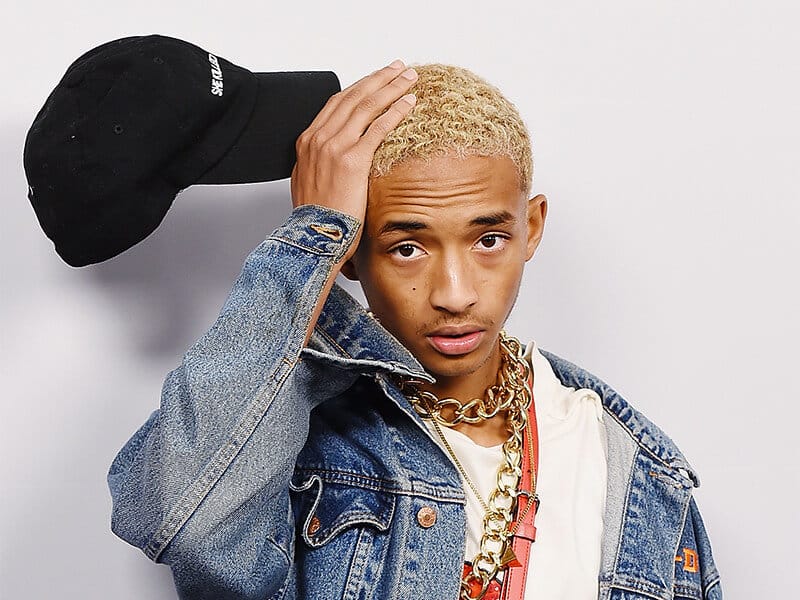 Latest Album:
SYRE
Release Date:
Nov 17, 2017
Tour Announced On:
Mar 2, 2018
Tour Start Date:
Apr 4, 2018
Tour End Date:
May 10, 2018
Ticket Price Range:
$44 - $99
Openers:
Willow Smith
Jaden Smith Tour Quick Links
Jaden Smith Tickets
Jaden Smith Presale Code
Jaden Smith Tour VIP Packages
Jaden Smith Tour Dates
Latest Jaden Smith Setlist
View Jaden Smith Videos/Photos
Read below for our complete Jaden Smith Tour Guide. We have information on the Jaden Smith setlist, tickets, tour dates, locations, presale code, openers, and more for the Vision tour!


Jaden Smith Profile
Jaden Smith is a rapper and an actor. He is the son of famous actor Will Smith, and has developed his own social media brand platform and following. He released his debut album, SYRE, at the end of 2017 to positive review by critics. The album is a blend of styles such as rap, electronica, R&B, trap, and others.
SYRE contains five singles so far: Fallen, Batman, Watch Me, Falcon, and Icon.
Jaden Smith has also released 2 mixtapes and an EP which could makeup the setlist for the Vision tour.
Jaden Smith Vision Tour Latest News
April 12th: Check out the full Jaden Smith Vision tour setlist below!
March 3rd: The Vision Tour Guide by Jaden Smith has been created.
Jaden Smith Tour Tickets
If you want to get tickets to the Vision tour, check out the dates and information below, which tell you important dates when you can get tickets to each show:
Tour Announced On:
Mar 2, 2018
Tickets Presale Date:
Mar 2, 2018
Tickets On Sale Date:
May 20, 2018
Verified Fan Tickets Link:
Click Here
Presale Tickets Link:
Click Here
Regular Tickets Link:
Click Here
Jaden Smith Presale Codes: Vision Presale Information
There was no Jaden Smith Vision tour presale: Tickets went on sale as soon as the tour was announced and cab be bought right now from our ticket links in this guide.
Jaden Smith VIP Packages/Special Tickets
We have no VIP or special packages information for this tour yet! Get in touch with us on social media or comment below if you have more information.
If you want to learn more information about how to buy VIP packages on Ticketmaster, check out our video guide below:
Jaden Smith Tour Dates: Vision Tour
Current Jaden Smith tour locations are listed below! Keep checking our home page for updated tour guide information. Underneath the tour dates, check out the Jaden Smith setlist and concert videos, photos, and media.
All of the links below to purchase tickets are 100% guaranteed. Track prices, find ticket deals, and guarantee your spot for this concert today.
Afropunk Festival (Weekend Pass) with Denzel Curry, Ibeyi, Trash Talk

Commodore Barry Park, Brooklyn, NY

Afropunk Brooklyn (Saturday Pass) with Miguel, The Internet, Jaden Smith, and more

Commodore Barry Park, Brooklyn, NY
Jaden Smith Setlist: Vision Tour
The Jaden Smith setlist for his Vision tour is below! Keep checking our website for more updates as soon as we have information.
B
L
U
Icon
Breakfast
Fallen
Falcon
Lost Boy
The Passion
Watch Me
Syre
Rapper
Batman
Ninety
Icon
Jaden Smith Media
Stream the Latest Jaden Smith Album
Jaden Smith Tour Media
Concert Travel and Hotel Arrangements
Use our Booking.com tool below to book your travel arranagements for the show and get the guaranteed lowest prices on hotels today.
Search hotels and more...
Did we miss anything in our Jaden Smith tour guide? Make sure to come back and view the updated Jaden Smith setlist for the Vision tour if it has not begun let. Comment below if you have any further information to share!