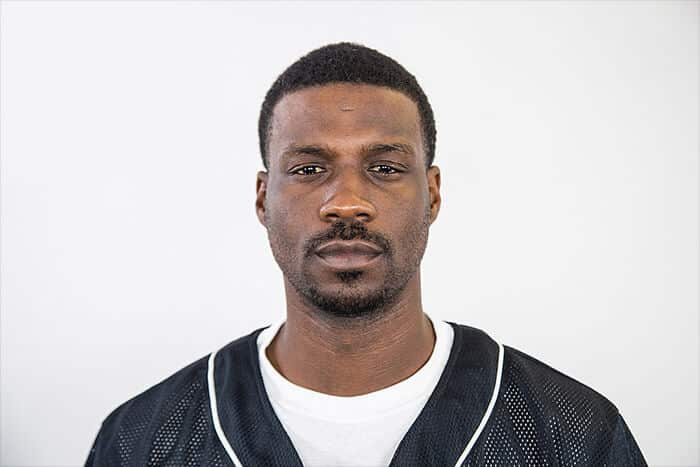 Jay Rock Tour Guide: The Big Redemption Setlist, Tickets, Media
Jay Rock The Big Redemption Tour Latest News
June 26th: Fresh off the success of his latest album and single "WIN", Jay Rock has announced The Big Redemption tour.
Jay Rock Tour Quick Links
Jay Rock Profile
Jay Rock is a rap artist that is apart of the TDE label group alongside Kendrick Lamar, SZA, and Schoolboy Q. He just recently released his third album, Redemption. It contains the single "WIN", which features ad-libs from Kendrick Lamar and is arguably his most successful single of all time.

Earlier this year, Jay Rock also featured on the track "King's Dead" off the Black Panther original soundtrack, which Kendrick Lamar curated and the TDE label appeared on. Jay Rock also appeared on the track "Money Trees" off Kendrick's debut album.
Jay Rock Presale Codes: The Big Redemption Presale Information
Click here to see presale code info
Jay Rock VIP Packages/Special Tickets
Click here to see VIP Packages/Special Tickets
Jay Rock Tour Dates: The Big Redemption Tour
Current Jay Rock tour dates and locations are listed below! Keep checking our home page for updated tour guide information. Underneath the tour dates, check out the Jay Rock setlist and concert videos, photos, and media.
Jay Rock tour locations for The Big Redemption tour are as follows:

Sept. 12 – Lawrence, KS
Sept. 13 – Minneapolis, MN
Sept. 14 – Chicago, IL
Sept. 15 – Detroit, MI
Sept. 16 – Toronto, ON
Sept. 18 – New York, NY
Sept. 19 – Philadelphia, PA
Sept. 21 – Boston, MA
Sept. 24 – Washington, DC
Sept. 25 – Baltimore, MD – Baltimore Soundstage
Sept. 27 – Charlotte, NC
Sept. 28 – Atlanta, GA
Sept. 29 – New Orleans, LA
Oct. 1 – Austin, TX – Come and Take It Live
Oct. 2 – Houston, TX – Warehouse Live Studio
Oct. 3 – Dallas, TX – Trees
Oct. 5 – Denver, CO
Oct. 7 – Salt Lake City, UT
Oct. 9 – Vancouver, BC
Oct. 10 – Seattle, WA
Oct. 11 – Portland, OR – Hawthorne Theatre
Oct. 13 – Eugene, OR
Oct. 15 – Sacramento, CA – Harlow's
Oct. 16 – Santa Cruz, CA
Oct. 18 – Oakland, CA – The New Parish
Oct. 23 – Phoeniz, AZ
Oct. 24 – Santa Ana, CA
Oct. 25 – San Diego, CA
Oct. 29 – Los Angeles, CA
How to Buy Jay Rock Tickets: The Big Redemption Tour
Purchase Jay Rock tickets below now! Both of our options are 100% guaranteed and legitimate. Track prices, find ticket deals, and guarantee your spot for this concert today.
Click here to see available tickets
Click here to puchase Jay Rock tour tickets directly through Ticketmaster.com.

Jay Rock The Big Redemption Setlist
NOTE: When posted, you can click on the links in the setlist to view live concert videos.
The Jay Rock tour setlist for The Big Redemption is not available yet! Check out the Jay Rock setlist for the recent TDE Championship tour he appeared in with the rest of his label mates. We expect the headlining tour setlist to be greatly expanded with 10+ more songs.
Jay Rock Setlist (TDE Championship Tour):
Vice City
Hood Gone Love It
King's Dead
WIN
Jay Rock Media
Stream the Latest Jay Rock Album
Stream the latest Jay Rock album on Apple Music by clicking here.
Jay Rock Tour Media
Check out the
setlist section
for live concert videos.
Jay Rock – WIN (Music Video)
Concert Travel and Hotel Arrangements
Use our Booking.com tool below to book your travel arranagements for the show and get the guaranteed lowest prices on hotels today.
Search hotels and more...
Did we miss anything in our Jay Rock tour guide? Make sure to come back and view the updated Jay Rock setlist for the The Big Redemption tour if it has not begun let. Comment below if you have any further information to share!