Troye Sivan Tour Setlist, Tickets, Dates: Bloom Tour Guide

Get Tickets Now:

Ticketmaster - StubHub - SeatGeek

Tour Announced On:

Nov 19, 2018

Presale Date:

Nov 23, 2018

On Sale Date:

Nov 20, 2018

Start Date:

Feb 23, 2019

End Date:

Mar 21, 2019

Openers: Latest Album: Bloom Release Date:

Aug 31, 2018

Stream the Bloom Setlist:

Subscribe to Stadium Help




Troye Sivan Tour Guide: Bloom Setlist, Tickets, Media




This Troye Sivan tour guide is the ultimate source of information for the Bloom tour. We have full Troye Sivan concert details including:


For the best Troye Sivan tickets, we offer direct links to Ticketmaster, SeatGeek and StubHub.

We provide no tickets through our site, we simply link to these sources for convenience. Ticketmaster is an official source for tickets. SeatGeek and StubHub are reputable reseller marketplaces and tickets may be higher or lower than face value.

Troye Sivan Latest Tour News

February 23rd: Troye Sivan has kicked off the UK leg of his Bloom tour! We've updated the setlist below so check that out + live videos.

November 19th: Troye Sivan has announced a UK leg of his Bloom tour. Grab the updated links below and updated ticket information as well.

September 21st: Check out the Troye Sivan Bloom tour setlist below, as well as merch in the media section at the bottom of this guide!

September 20th: The Troye Sivan Bloom tour kicks off in Irving, Texas tomorrow night. We've compiled all of the information we know so far in this guide! Check back tomorrow for the Bloom tour setlist, live videos, and merchandise.

Troye Sivan Tour Quick Links
Troye Sivan Profile
Troye Sivan is a South African singer, songwriter, actor, and YouTube personality. After gaining popularity as a singer on YouTube and in Australian talent competitions, Sivan signed with EMI Australia, a Universal Music Australia label, in 2013 and released his debut extended play, TRXYE (2014), which peaked at number 5 on the U.S. Billboard 200. Its lead single, "Happy Little Pill", reached number 10 on Australian music charts. In 2015, he released his second extended play Wild followed by his debut studio album Blue Neighbourhood, whose lead single "Youth" became Sivan's first single to enter the top 40 of the Billboard Hot 100 chart, peaking at number 23.

Sivan has also earned two number-one singles on the Billboard Dance Club Songs chart.

As an actor, Sivan portrayed the younger version of the titular character in the 2009 X-Men film X-Men Origins: Wolverine and starred as the title character in the Spud film trilogy. As a YouTube personality, Sivan used to upload video blogs regularly and, as of 2016, has over 4 million subscribers and over 241 million total views. His video, "The 'Boyfriend' Tag", with fellow vlogger Tyler Oakley earned them a Teen Choice Award in the "Choice Web Collaboration" category. In October 2014, Time named Sivan as one of the "25 Most Influential Teens of 2014".

Troye released his second studio album, Bloom, in the summer of 2018. Bloom contains 5 singles: My My My, The Good Side, Bloom, Dance to This, and Animal. Dance to This features Ariana Grande on the song as well. The album received nearly universal acclaim and has helped grow the popularity of Sivan. The Bloom tour, which accompanies the album, is Troye's biggest tour to date.
Troye Sivan Upcoming Events: How to Buy Troye Sivan Tickets
Current Troye Sivan Bloom tour dates and locations are listed below! Use the links below under the "Buy Tickets" heading to purchase your Troye Sivan seats from Ticketmaster, SeatGeek, or StubHub now.
Date
Name
Troye Sivan Concert Location
Buy Tickets
September 13, 2019
Troye Sivan
Spark Arena
Auckland, NZ, NZ
Ticketmaster
StubHub
September 16, 2019
Troye Sivan
HBF Stadium
Mt Claremont, WA, AU
Ticketmaster
StubHub
September 18, 2019
Troye Sivan
Adelaide Entertainment Centre Theatre
Hindmarsh, SA, AU
Ticketmaster
StubHub
September 20, 2019
Troye Sivan
Hordern Pavilion
Moore Park, NSW, AU
Ticketmaster
StubHub
September 21, 2019
Troye Sivan
Hordern Pavilion
Moore Park, NSW, AU
Ticketmaster
StubHub
September 23, 2019
Troye Sivan
Brisbane Convention & Exhibition Centre
South Brisbane, QLD, AU
Ticketmaster
StubHub
September 25, 2019
Troye Sivan
Margaret Court Arena
Melbourne, VIC, AU
Ticketmaster
StubHub
Need a hotel for the concert? Use the Booking.com search box below and reserve a hotel for the show today!
All Troye Sivan ticket links offered on our site, both official through Ticketmaster and resale through SeatGeek are 100% guaranteed and legitimate. Guarantee your spot for this concert today.
Click here to see available Seatgeek tickets
Click here to puchase Troye Sivan tour tickets directly through Ticketmaster.com.

Troye Sivan Bloom Setlist
The UK Troye Sivan Bloom tour setlist is not available yet! However, we suspect that it will be the same or similar to Troye's North American setlist below. Keep checking our website and follow us on Facebook and Twitter for constant updates as soon as we have information.

Troye Sivan Bloom Setlist

Bloom
Fools
Wild
I'm so tired..
Postcard
The Good Side
What a Heavenly Way to Die
Bite
Youth

Click on each link in the setlist above to view live concert videos.




Our home page has concert information such as setlists, live videos, and tickets for other artists.




Stream the Latest Setlist


via @TheAUXDJ



Troye Sivan Presale Codes: Bloom Presale Information
Grab a presale code below and then click here to view the Troye Sivan Ticketmaster page to buy tickets.
Troye Sivan tour ticket on sale dates are below. Troye Sivan presale code information is as follows:
Fanclub Presale = This code is given to people who were members of the Troye Sivan fanclub BEFORE the tour was announced. You will be emailed instructions on how to get early tickets.
Venue Presale = Unconfirmed: BLOOM, TROYE, or MYMYMY
Live Nation Presale = Click Here
If you want to find concert presale codes for the next show in your area, you should know that some presale codes are set for every event. These codes do not change and are standard for all concerts, so they will be valid for any tour! https://stadiumhelp.com/concert-presale-codes-american-express-citi/
From:
Tue 20 Nov 2018 @ 9:00
Until:
Fri 23 Nov 2018 @ 8:00
From:
Wed 21 Nov 2018 @ 9:00
Until:
Fri 23 Nov 2018 @ 8:00
From:
Thu 22 Nov 2018 @ 9:00
Until:
Fri 23 Nov 2018 @ 8:00
From:
Fri 23 Nov 2018 @ 9:00
Troye Sivan VIP Packages/Special Tickets
The following Troye Sivan VIP package is available for his tour:
Ultimate Bloom VIP Package
Standing Ticket to see Troye Sivan (ticket face value: £25)
Early Entry to the venue before standard ticket holders
Crowd-free merchandise shopping
Souvenir Troye Sivan laminate & lanyard
Collectable tour poster signed by Troye Sivan
Troye Sivan tote bag
Exclusive Troye Sivan VIP merchandise item
Designated check in with on site event staff
If you want to learn more information about how to buy VIP packages on Ticketmaster, check out our video guide below:
If you are interested in purchasing a VIP package, check out our tickets section and select your show to access VIP tickets.
Troye Sivan Merch & Media
Troye Sivan Tour Merchandise
Click here to puchase Troye Sivan merch for the upcoming tour through Redbubble, the top source for artist apparel and merchandise.

Troye Sivan Concert Photos
COMING SOON: Submit your concert photos and earn SH points which you can convert to real money! Follow us on Twitter and Facebook to be the first to know when this feature launches.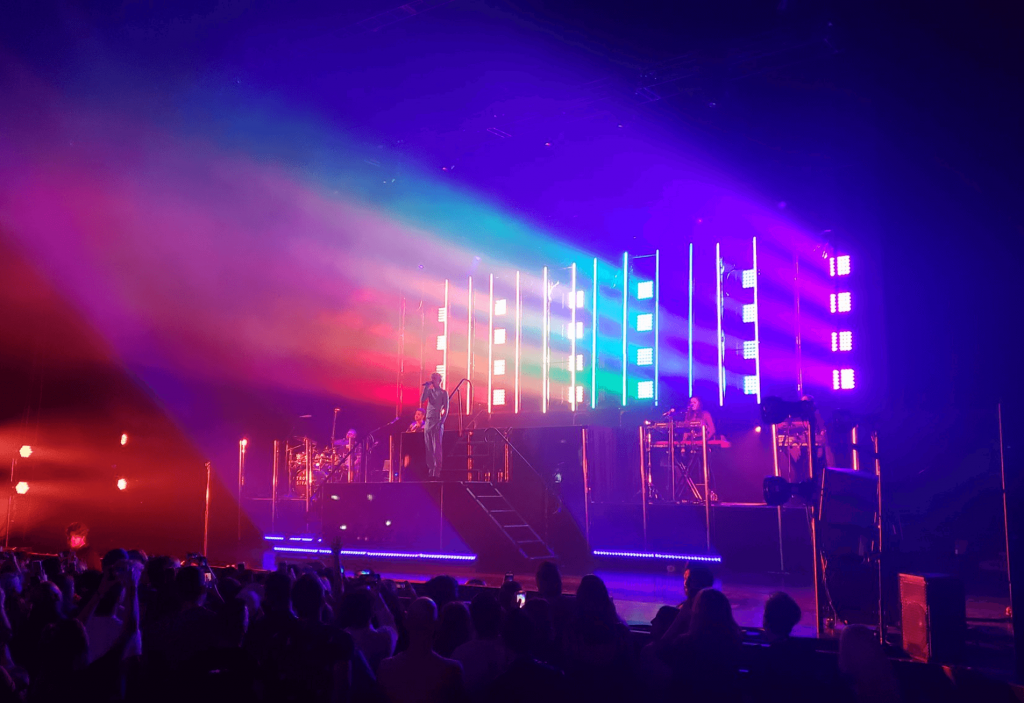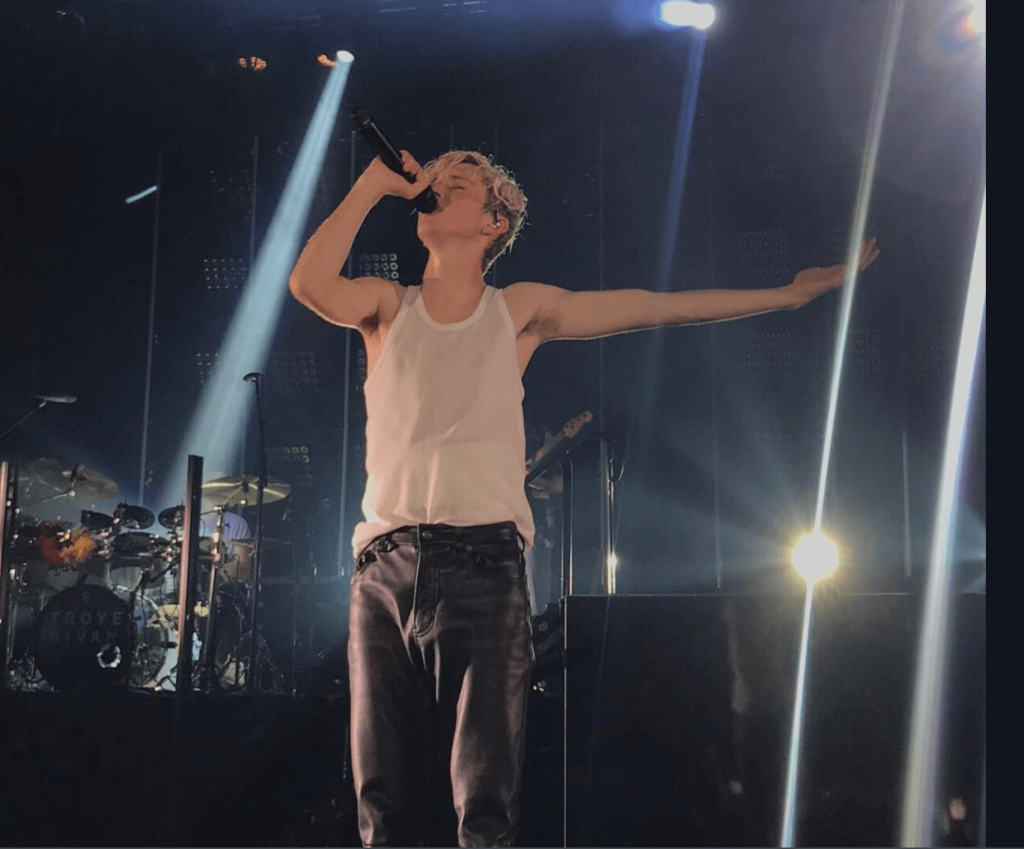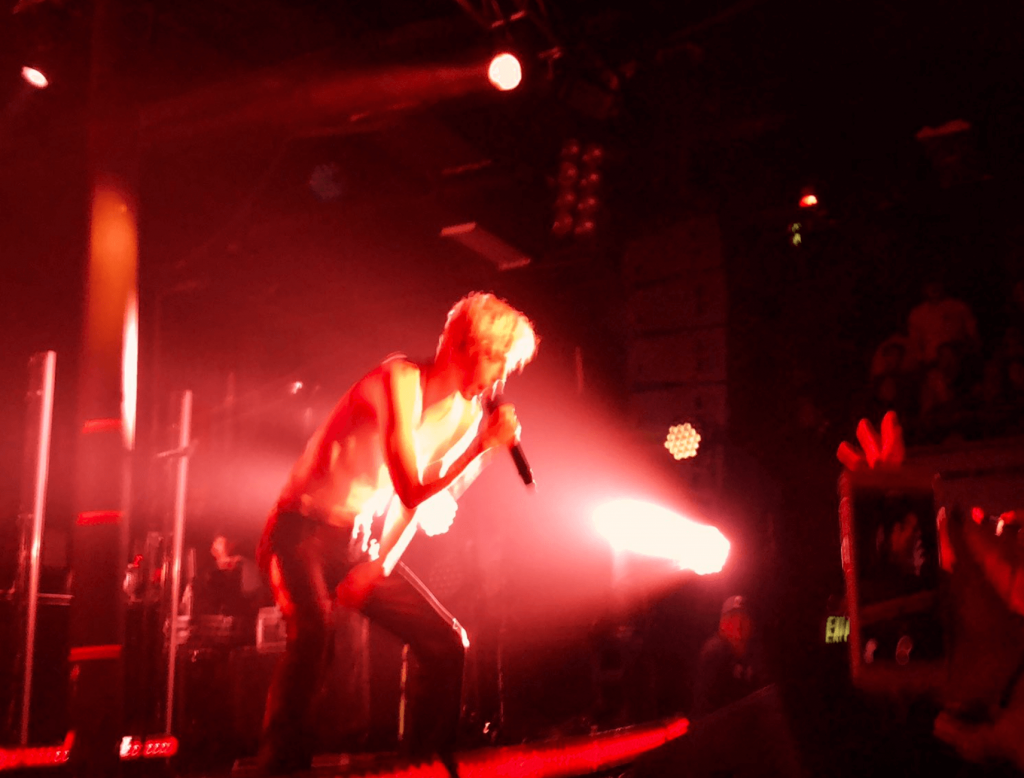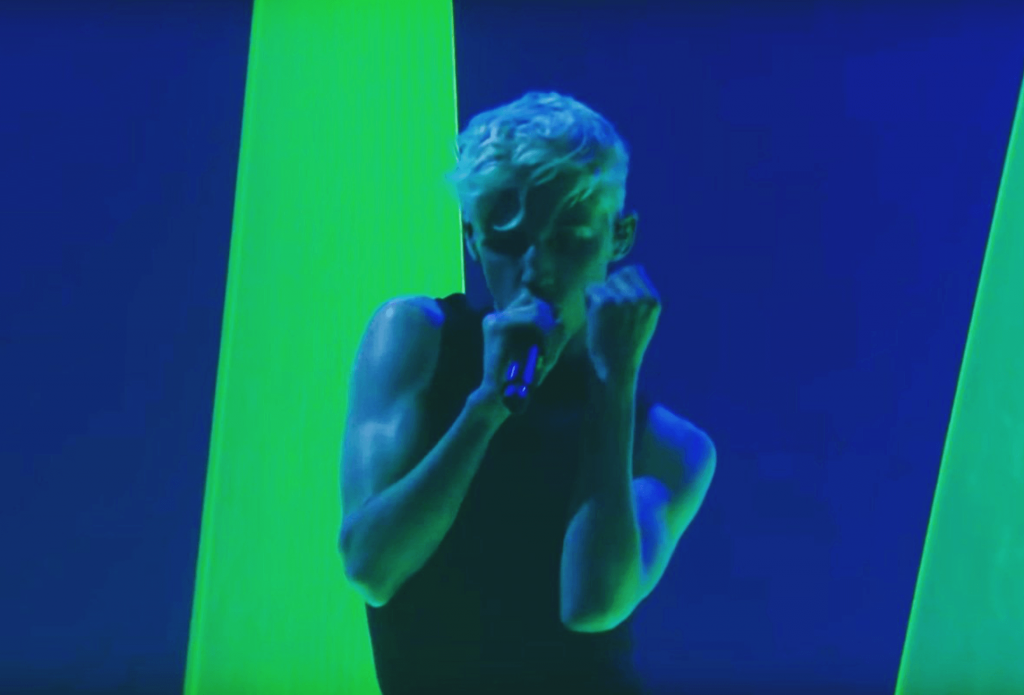 Click on the image to see more!
Troye Sivan Bloom Tour Merch
Did we miss anything in our Troye Sivan tour guide? Make sure to come back and view updated setlist information and HD concert videos if the tour has not begun yet. Comment below if you have any further information to share!
Visit our home page for more tour information including tickets, dates, setlist, live videos & more.

Follow us on Twitter and Facebook today!