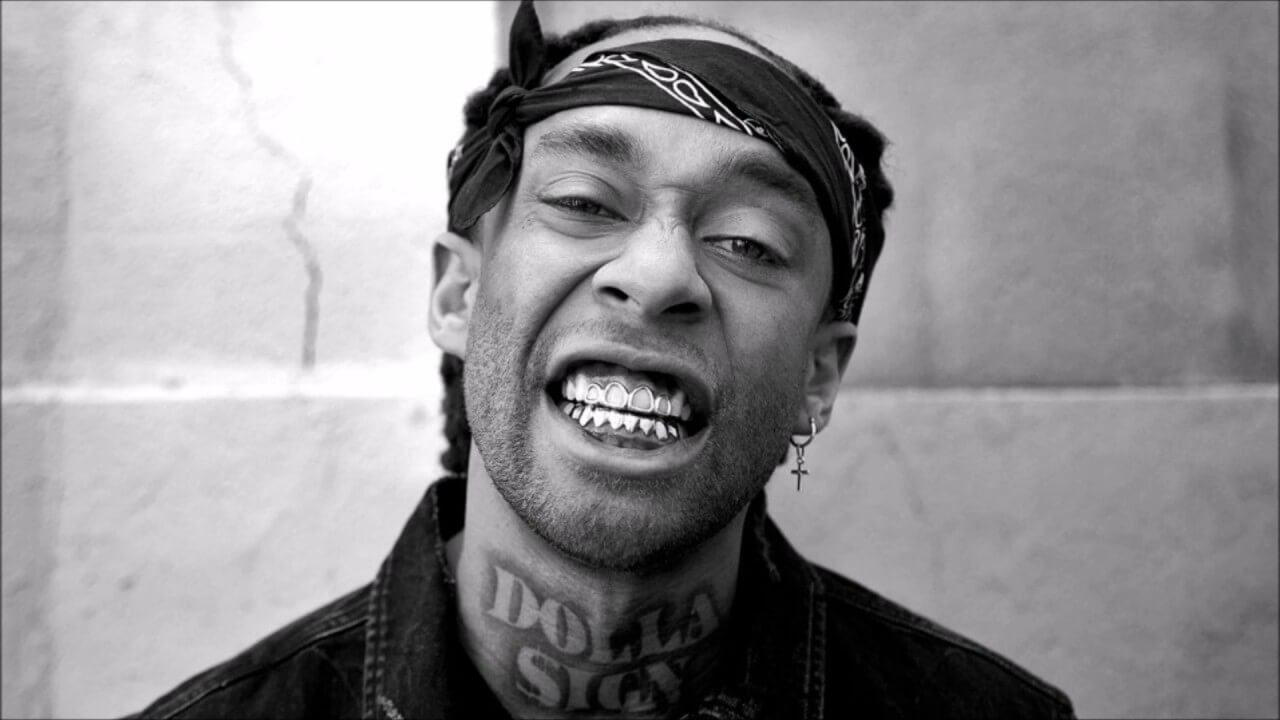 Ty Dolla Sign Tour Guide: Don't Judge Me Setlist, Tickets, Media
Ty Dolla Sign Don't Judge Me Tour Latest News
December 6th: The Ty Dolla Sign Don't Judge Me tour guide has been create! Ty Dolla Sign is hitting the road across North America in 2018 in support of his latest album, Beach House 3. Get full information below.
Ty Dolla Sign Tour Quick Links
Ty Dolla Sign Profile
Ty Dolla Sign is a rapper / singer who originated as part of Wiz Khalifa's Taylor Gang. In recent years, he has launch a successful solo career, releasing 3 albums and a few more mixtapes. His latest offering, Beach House 3, received overwhelming support including the single "Don't Judge Me", the same name as the tour.

Ty Dolla Sign has also written songs for some of the largest pop acts in the world including Justin Bieber.
Ty Dolla Sign Presale Codes: Don't Judge Me Presale Information
Click here to see presale code info
Ty Dolla Sign VIP Packages/Special Tickets
Click here to see VIP Packages/Special Tickets
Ty Dolla Sign Tour Dates: Don't Judge Me Tour
Current Ty Dolla Sign tour dates and locations are listed below! Keep checking our home page for updated tour guide information. Underneath the tour dates, check out the Ty Dolla Sign setlist and concert videos, photos, and media.
The full dates for Ty Dolla Sign's Don't Judge Me tour guide are as follows:

2/21 –- Santa Ana, CA, The Observatory
2/22 –- San Luis Obispo, CA, The Fremont Theater
2/23 –- Sacramento, CA, Ace of Spades
2/24 -– Berkley, CA, The UC Theatre
2/25 –- Santa Cruz, CA, The Catalyst
2/27 –- Portland, OR, Roseland Theater
2/28 –- Vancouver, BC, Vogue Theatre
3/1 –- Seattle, WA, The Showbox
3/2 –- Las Vegas, NV, Drais
3/3 –- Salt Lake City, UT, In The Venue
3/4 –- Denver, CO, Cervantes' Masterpiece Ballroom
3/7 –- Minneapolis, MN, First Avenue
3/8 –- Chicago, IL, House of Blues
3/9 –- Milwaukee, WI, The Rave
3/10 -– St. Louis, MO, Ready Room
3/11 -– Indianapolis, IN, Deluxe at Old National Centre
3/13 -– Detroit, MI, Majestic Theatre
3/14 -– Toronto, ON, Phoenix Concert Theatre
3/16 -– Reading, PA, Reverb
3/17 -– Boston, MA, Paradise Rock Club
3/18 -– Clifton Park, NY, Upstate Concert Hall
3/20 -– New York, NY, Irving Plaza
3/21 -– Philadelphia, PA, TLA
3/22 -– Silver Spring, MD, The Fillmore Silver Spring *
3/23 -– Morgantown, VA, Mainstage Morgantown
3/24 -– Norfolk, VA, The Norva *
3/25 -– Raleigh, NC, The Ritz *
3/27 -– Asheville, NC, The Orange Peel *
3/28 -– Atlanta, GA, Masquerade (Heaven Stage)
3/29 -– Memphis, TN, New Daisy Theatre
3/31 -– Dallas, TX, House of Blues
4/1 -– Houston, TX, House of Blues
4/3 -– Albuquerque, NM, Sunshine Theater
4/4 -– Phoenix, AZ, The Van Buren
4/5 -– San Diego, CA, House of Blues
How to Buy Ty Dolla Sign Tickets: Don't Judge Me Tour
Purchase Ty Dolla Sign tickets below now! Both of our options are 100% guaranteed and legitimate. Track prices, find ticket deals, and guarantee your spot for this concert today.
Click here to see available tickets
Click here to puchase Ty Dolla Sign tour tickets directly through Ticketmaster.com.

Ty Dolla Sign Don't Judge Me Setlist
NOTE: When posted, you can click on the links in the setlist to view live concert videos.
The Ty Dolla Sign Don't Judge Me tour setlist is as follows:
Don't Judge Me
Fade (Kanye West cover)
Saved
Wavy (with Joe Moses)
Love U Better
So Am I
It's a Vibe (2 Chainz cover)
Irie
Zaddy
Lil Favorite
Toot It and Boot It (YG cover)
You and Your Friends (Wiz Khalifa cover)
Swalla (Jason Derulo cover)
Work From Home (Fifth Harmony cover)
Don't Tell 'Em Remix (Jeremih cover)
Lil Baby (DJ Mustard cover)
White Sand (Migos cover)
Only Right (with TeeCee4800)
Song played from tape: Miracle (performed by Big TC on video and D-Loc live)
Famous
Campaign
Or Nah
Droptop in the Rain
Something New (Wiz Khalifa cover)
Dawsin's Breek
Paranoid
Ex
Blasé
Psycho (Post Malone cover played as outro)
Ty Dolla Sign Media
Stream the Latest Ty Dolla Sign Album
Stream the latest Ty Dolla Sign album on Apple Music by clicking here.
Ty Dolla Sign Tour Media
Check out the
setlist section
for live concert videos.
Concert Travel and Hotel Arrangements
Use our Booking.com tool below to book your travel arranagements for the show and get the guaranteed lowest prices on hotels today.
Search hotels and more...
Did we miss anything in our Ty Dolla Sign tour guide? Make sure to come back and view the updated Ty Dolla Sign setlist for the Don't Judge Me tour if it has not begun let. Comment below if you have any further information to share!