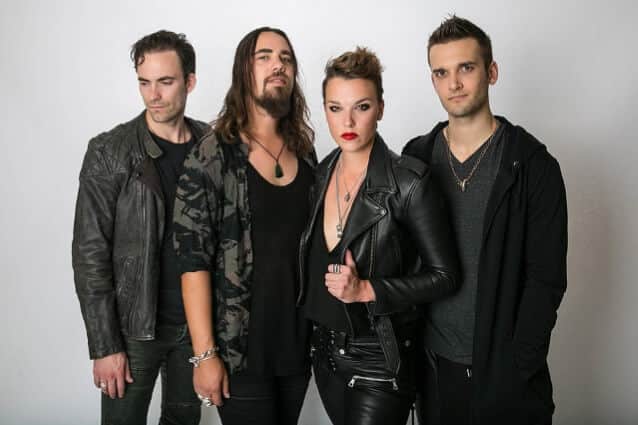 Halestorm Tour Setlist, Tickets, Live Videos Guide
Tour Announced On:
Jul 23, 2018
Presale Date:
Jul 24, 2018
On Sale Date:
Jul 27, 2018
Tour Start Date:
Jul 27, 2018
Tour End Date:
Dec 16, 2018
Openers:
In This Moment, New Years Day
Ticketmaster Tickets Link:
Click Here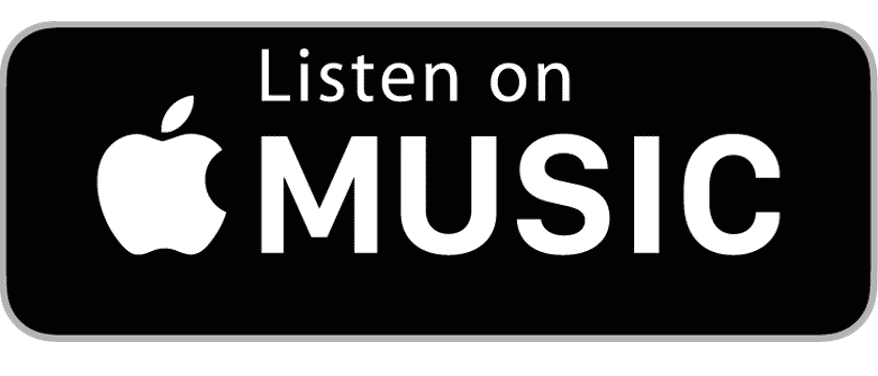 Latest Album:
Vicious
Release Date:
Jul 27, 2018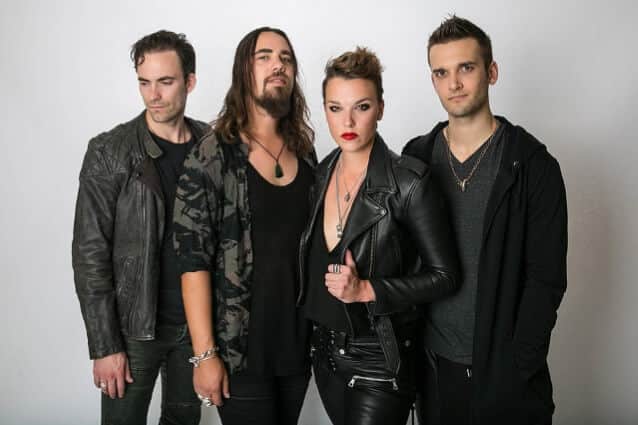 Halestorm Tour Guide: Vicious Setlist, Tickets, Media
Tour Announced On:
Jul 23, 2018
Presale Date:
Jul 24, 2018
On Sale Date:
Jul 27, 2018
Tour Start Date:
Jul 27, 2018
Tour End Date:
Dec 16, 2018
Openers:
In This Moment, New Years Day
Ticketmaster Tickets Link:
Click Here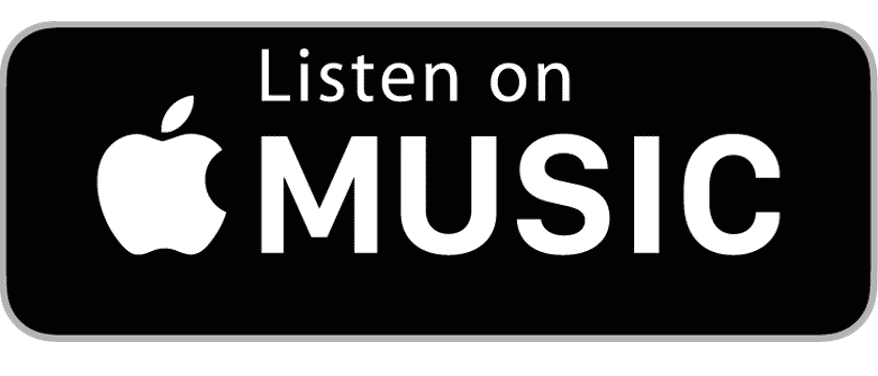 Latest Album:
Vicious
Release Date:
Jul 27, 2018
You want the best Halestorm tour guide and information for the Vicious tour. We have full Halestorm concert details including Vicious tour setlist, dates, VIP packages, merchandise, live videos and more.
But that's not all..
For the best Halestorm tickets, we offer official and direct links to both Ticketmaster and StubHub. Follow us on Twitter and Facebook for up to the minute concert news and information!
The latest tickets for Halestorm's tour were announced on Jul 23, 2018. The tour dates begin on Jul 27, 2018 and continue until Dec 16, 2018.
Halestorm Vicious Tour Latest News
July 25th: Halestorm have unveiled the third leg of their tour in support of their new album, "Vicious". Check out all of the dates below, buy tickets today, or grab a presale code and get early access to the newest shows.
Halestorm Tour Quick Links
Halestorm Profile
Halestorm is a rock band from Pennsylvania, led by Lizzy Hale. They have been active since 2009 and their latest album is Vicious, released on July 27, 2018.

2015s "Into the Wild Life" was a commercial success, spawning the singles "Apocalyptic", "Amen", and "I Am The Fire". The latest album has the single "Uncomfortable". The group also found success with a cover of Whitesnake's song "Still of the Night", which the group often performs live on tour.

Halestorm is known for a heavy touring schedule, performing over 250 live shows per year.
Halestorm Presale Codes: Vicious Presale Information
Click here to see presale code info
Halestorm VIP Packages/Special Tickets
Click here to see VIP Packages/Special Tickets
Halestorm Tour Dates: Vicious Tour
Current Halestorm tour dates and locations are listed below! Keep checking our home page for updated tour guide information. Underneath the tour dates, check out the Halestorm setlist and concert videos, photos, and media.
Leg 2
07/27 – Kansas City, MO @ Silverstein Eye Centers Arena ++
07/28 – Dubuque, IA @ Dubuque County Fair *
07/29 – Toledo, OH @ Centennial Terrace ++
07/31 – Baltimore, MD @ UMBC Event Center ++
08/02 – Uncasville, CT @ Mohegan Sun Arena ++
08/03 – Albany, NY @ Capital Center ++
08/04 – Portland, ME @ Venue To Be Announced ++
08/06 – Buffalo, NY @ Mainstage Theatre at Artpark ++
08/07 – Columbus, OH @ Express Live ++
08/09 – Moorehead, MN @ Bluestem Amphitheater (supporting Joan Jett) *
08/10 – Council Bluffs, IA @ Stir Cove ++
08/11 – Springfield, IL @ Illinois State Fair *
08/14 – Missoula, MT @ Big Sky Brewing Company ++
08/16 – Spokane, WA @ Star Theater at Spokane Arena ++
08/17 – Seattle, WA @ WAMU ++
08/18 – Eugene, OR @ Cuthbert Amphitheater ++
08/20 – Medford, OR @ Bi-Mart Amphitheater ++
08/21 – Reno, NV @ Grand Sierra Resort ++
08/23 – San Francisco, CA @ The Warfield ++
08/24 – Funner, CA @ Harrah's Resort SoCal Events Center ++
08/25 – Las Vegas, NV @ Fremont Street *
All Dates with In This Moment except *
Dates with Special Guests New Years Day and Stitched Up Heart +
Dates with Special Guests New Years Day ++

Leg 2 - Europe
Sep. 14 - Moscow, Russia - Red
Sep. 15 - St Petersburg, Russia - Zal Ozhidaniya
Sep. 16 - Helsinki, Finland - Tavastia
Sep. 19 - Dublin, Ireland - Academy
Sep. 20 - Belfast, Ireland - Limelight
Sep. 22 - Sheffield, UK - O2 Academy
Sep. 23 - Glasgow, UK - O2 Academy
Sep. 24 - Birmingham, UK - O2 Academy
Sep. 26 - Manchester, UK - O2 Apollo
Sep. 28 - London, UK - O2 Academy Brixton
Sep. 29 - Bristol, UK - O2 Academy
Oct. 01 - Tilburg, Netherlands - O13
Oct. 02 - Paris, France - La Cigale
Oct. 03 - Antwerp, Belgium - Trix Antwerp
Oct. 05 - Copenhagen, Denmark - Vega
Oct. 06 - Arhus, Denmark - Train
Oct. 08 - Stockholm, Sweden - Debaser Strand
Oct. 09 - Oslo, Norway - Rockefeller
Oct. 11 - Hamburg, Germany - Markthalle
Oct. 12 - Berlin, Germany - Kesselhaus
Oct. 14 - Frankfurt, Germany - Batschkapp
Oct. 15 - Cologne, Germany - Live Music Hall
Oct. 16 - Munich, Germany - Backstage Werk
Oct. 18 - Vienna, Austria - Simm City
Oct. 20 - Lausanne, Switzerland - Les Docks
Oct. 21 - Zurich, Switzerland - Dynamo
Oct. 22 - Milan, Italy - Alcatraz
Oct. 24 - Barcelona, Spain - Bikini
Oct. 25 - Madrid, Spain - But

Leg 3
Nov. 16 - Norfolk, VA - Constant Convocation Center
Nov. 17 - Camden, NJ - BB&T Pavilion
Nov. 20 - Evansville, IN - Old National Events Plaza
Nov. 21 - Ft. Wayne, IN - Allen County ExpoCenter
Nov. 23 - Syracuse, NY - Nicholas J. Pirro Convention Center
Nov. 24 - New York, NY - Hammerstein Ballroom
Nov. 26 - Cleveland, OH - Masonic Auditorium
Dec. 01 - Broomfield, CO - 1stBank Center
Dec. 02 - Park City, KS - Hartman Arena
Dec. 04 - Springfield, MO - Shrine Mosque
Dec. 05 - Lexington, KY - Rupp Arena
Dec. 07 - Hammond, IN - Horseshoe Casino
Dec. 08 - Minneapolis, MN - The Armory
Dec. 11 - San Antonio, TX - Aztec Theater
Dec. 12 - Dallas, TX - South Side Ballroom
Dec. 14 - Orlando, FL - Amway Arena
Dec. 16 - St. Petersburg, FL - MahaffeyTheater
How to Buy Halestorm Tickets: Vicious Tour
Purchase Halestorm tickets below now! Both of our options are 100% guaranteed and legitimate. Track prices, find ticket deals, and guarantee your spot for this concert today.
Click here to see available tickets
Click here to puchase Halestorm tour tickets directly through Ticketmaster.com.

Halestorm Vicious Setlist
Click on each link in the setlist to view live concert videos.
The Halestorm tour setlist for the first leg of their 2018 tour is below. The second leg kicks off July 27th, so come back to our site and check out the updated setlist!
Halestorm Setlist
Black Vultures

Love Bites (So Do I)

Mayhem

Mz. Hyde

Amen

Familiar Taste of Poison

The Silence

I Get Off

Freak Like Me

Apocalyptic

Drum Solo

I Am the Fire

Uncomfortable

I Miss the Misery
In This Moment Setlist
Blood

River of Fire

Adrenalize

Roots

Lay Your Gun Down

Monster Jam

Black Wedding

In the Air Tonight (Phil Collins cover)

Big Bad Wolf

Oh Lord

Whore
Click the button below to tweet out the setlist to your followers:
Click here to check out the latest Halestorm Vicious tour setlist Click To Tweet
What else?
Take a look at the latest tour news or Tickets section for great information on the Halestorm tour.
Our home page has concert information such as setlists, live videos, and tickets for other artists.
Halestorm Merch & Media
Halestorm Tour Merchandise
Click here to puchase Halestorm merch for the upcoming tour through Redbubble, the top source for artist apparel and merchandise.

Redbubble is a platform where artists can sell their creations to fans. They contain millions of designs that can be printed on apparel, phone cases, wall art, home decor, stationary, bags, and other products. If you choose to buy any Halestorm apparel, Redbubble compensates us and you help keep Stadium Help going. Have a look at what is available via the link above.
Halestorm Tour Media
Check out the
setlist section
for live concert videos.
Halestorm – Uncomfortable (Music Video)
Halestorm – I Miss The Misery (Music Video)
Did we miss anything in our Halestorm tour guide? Make sure to come back and view the updated Halestorm setlist for the Vicious tour if it has not begun let. Comment below if you have any further information to share!
Visit our home page for more tour information including tickets, dates, setlist, live videos & more.

Follow us on Twitter and Facebook today!