Finding codes to buy early concert tickets should be easy! In this guide, I'll tell you all of the standard presale codes each concert has, including:
Live Nation
American Express, Citi, and Chase cardholders
Ticketmaster
Spotify
Official Platinum Presale
All of the presale codes we offer on this site are free.
We've helped visitors get early tickets to Drake, Taylor Swift, Ed Sheeran, and more. We get thousands of daily visitors looking for the latest setlist from Eminem, Olivia Rodrigo, Post Malone, and others.
Our home page has all the latest concert info.
Most of these presale passwords are NOT unique to each event. If you know the format for these presale codes ahead of time, you can quickly grab tickets early. General public tickets generally go on sale each Friday, however presale tickets go on sale up to a week earlier depending on the show.
If we've missed anything, make sure you comment down below at the bottom of this guide!
After you grab a presale code below, check out Ticketmaster, look up the concert you want, and then enter in your presale code when prompted!
How to Find Presale Codes For Each Concert
After you follow this guide, how do you find concerts to use these presale codes and buy tickets for?
That's what Stadium Help is!
If you check out our home page, you'll see that we post tour guides for all major artists. In each tour guide, you will find key tour information for all live events:
tour dates
presale codes
concert setlist
merchandise
In the presale codes section of each tour guide, we list all of the different options available for each tour. They will include the codes you see below, along with unique presale passwords that are unique for each artist.
For the rest of this guide, I will focus on how to find the standard presale password code for American Express, Live Nation, and other common providers.
American Express Presale Code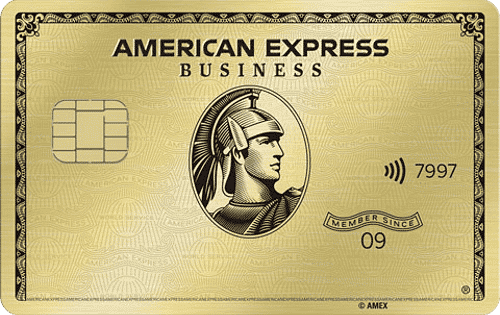 If you have an AMEX card, you can take advantage and get early presale access. The American Express presale code is the ten digit support phone number written on the back of the card. For most users, that will be:
8003272177, 8002973333, or 8778770987 (the support number on the back of your card)
Check your American Express card out and be prepared to enter this number in on Ticketmaster to gain access to these tickets.
NOTE: You NEED an American Express card to pay for these tickets so you cannot try the code above if you don't have an AMEX to follow through with your transaction.
Citi Cardmember Presale Code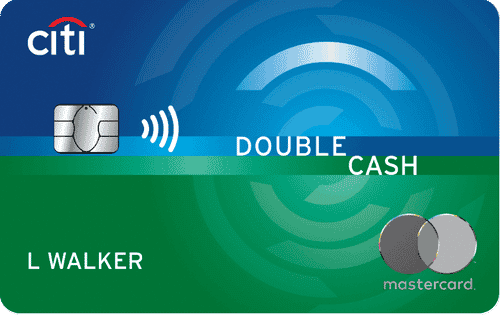 If you are a Citi cardmember, you can also get early tickets to some events. The presale code is the first six digits of your card. The most common number for US residents is 412800.
Look at the front of your Citi card and enter the first six digits into Ticketmaster to gain access to these tickets.
NOTE: You NEED a Citi card to follow through with the transaction. You will not be able to check out and lock in your tickets without one.
Chase Cardmember Presale Code
If you are a Chase bank cardholder, you may also be able to get early tickets to some events. The presale code is the first six digits of your card. The most common numbers for US residents are:
8009359935 or 8004933319 (the support phone number on the back of your card)
541712 or the first six digits on the front of your card
Look at the front of your Chase card and enter the first six digits into Ticketmaster to gain access to these tickets.
NOTE: You NEED a Chase card to follow through with the transaction. You will not be able to check out and lock in your tickets without one.
Live Nation Presale Code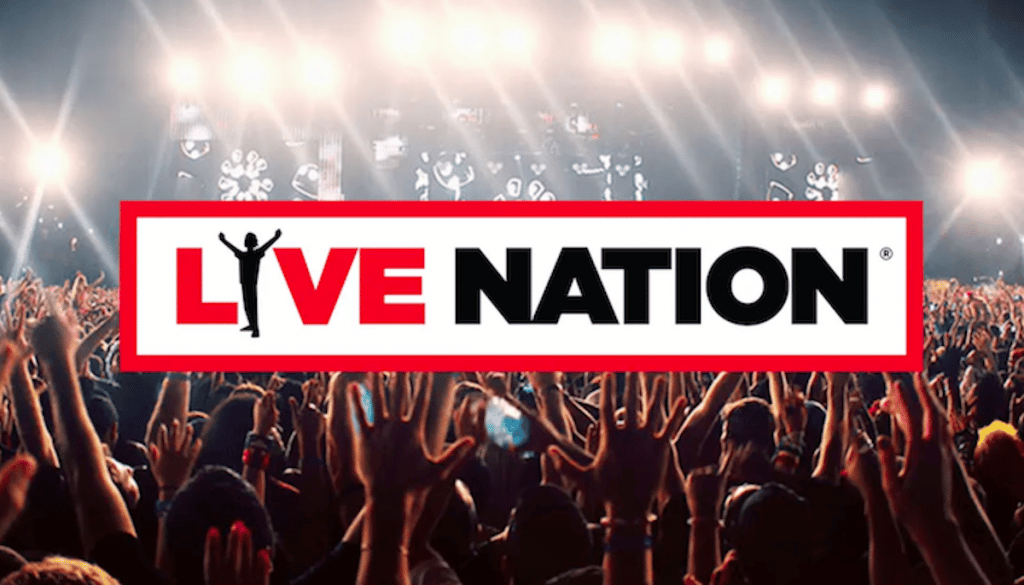 If you are wondering how to get the Live Nation presale code, it's easy! Nearly all shows will have Live Nation presales attached to it. Live Nation runs their presale promotions three different ways and often a combination of all:
General presale code for their website
Specific presale code for their website
General presale code for their mobile app
General Live Nation presale codes tend to change monthly. We always post the code in each individual tour guide when we update them, so check out our home page for the latest tours announced.
To access these codes, you must look up your show and venue on the Live Nation website. You will either be automatically prompted or will have to begin the ticket process and then you'll be prompted to enter in your code. You do not have to own any specific credit card to use this trick.
To get the Live Nation mobile app presale code, download Live Nation from the app store. When you click on a tour date, your LN Mobile code will be active for it.
How to Get a Ticketmaster Presale Code
Ticketmaster often has presale codes for concerts as well. Unlike the codes listed above, Ticketmaster's code is unique to each individual show.
In our tour guides, we will post specific Ticketmaster presale codes when they are available.
You can still enter in the Live Nation, credit card, or other codes shown above from the Ticketmaster website though. Those codes should be universal to both Ticketmaster and to Live Nation.
Verified Fan
The Ticketmaster Verified Fan promotion is a special way for fans to get tickets to select concerts. With Verified Fan, you sign up early for access to concert tickets. If you are successfully chosen, then you get first dibs on tickets.
Verified Fan is designed to put concert tickets into the hands of real fans.
Verified Fsn presale codes are private for each fan and can not be shared. The only way to get this code is to sign up for the promotion yourself. To make sure that more fans get access, Verified Fan promotions often have a ticket limit of 4 per person.
Platinum Tickets
Ticketmaster Platinum tickets are sometimes confusing. You do not need a special code to access these tickets. Official platinum presale tickets go on sale early and the supply and demand of the show determines their price.
View our Ticketmaster Platinum tickets guide for more information.
Radio Presale Codes
Local radio stations also offer codes to most major contests. These codes are often unique to each radio station, so it is hard to generalize what they might be.
A lot of times, the code is simply the four digit radio code for the station (eg. KJIX). The best way to get radio presale codes for presale events is to follow the radio station on Twitter and Facebook where they usually post codes the day they go on sale.
Venue Presale Codes
Individual venues sometimes get early access to tickets as well. To get access to these codes, simply check out the tour guides that we offer on our site. We work hard to post as many as we can for each artist.
If you subscribe to the venue's mailing list with your email address, they will email you directly with code access. You should also subscribe to any loyalty memberships for the venue. For example, T-Mobile Arena often sends presale codes out to any M Life cardholders. So you can check out a good concert and get discounts towards MGM Grand happy hours and hotel stays.
Spotify Presale Codes
Spotify sometimes has exclusive tickets set aside for artists going on concert tours. Spotify's presale is usually on the Wednesday before general tickets go on sale Friday.
The Spotify presale code is sent out to users who frequently listen to the artist. These users are picked from Spotify's computer algorithm. The feedback from our followers is that not many people get access to these tickets directly.
Luckily, the Spotify presale code often leaks out to the general public. When it does, we post it in each artists' tour guide for everyone to try and use.
Live Nation VIP Presale Codes
Live Nation and Ticketmaster often have VIP tickets available for early purchase. These often cause confusion because fans are looking for Live Nation presale codes for them.
VIP Packages do NOT require a code to access. These are special blocks of tickets that have a price premium on them.
VIP Packages are more expensive than regular tickets and this extra price is your early access.
Do not pay for a Live Nation promo code for VIP packages, they do not require one.
Should You Pay for a Presale Code to an Event?
No, you should never pay for a presale code.
Other websites on the internet force followers to pay for presale passwords. These websites are giving out the same codes that we post for free on Stadium Help. They do not have access to any special codes or tickets.
Stay away from these websites and never pay for a presale code!
Our ticket links are affiliate links. You pay the same price for your tickets and Ticketmaster, StubHub, and SeatGeek give us affiliate revenue. This is how we make money and keep the website live. We do not charge for any concert information at all.
After you have a presale code above, check out Ticketmaster, look up the concert you want, and then enter in your presale code when prompted!
Some shows have unique codes to them from Live Nation, the artist's fan club, Ticketmaster, Spotify, or another means. We will try to post these codes inside of each specific tour guide on our home page.
What About Resale Tickets?
If you want to get early concert tickets without a presale code, the best way is through a popular ticket reseller like StubHub. StubHub is a resell marketplace that has a 100% guarantee on their tickets, so you don't have to worry about being scammed.
And the best part is that StubHub tickets are available even when you can't get a presale code from Spotify or Live Nation yet.
So if you don't feel like waiting or hunting for a code, then StubHub is your next best spot to get early verified tickets to a live event.
Hopefully with this information, you'll be able to get early concert presale access!
Get in touch with us on Twitter and Facebook if you need any concert tour guide info or tickets, hotels, or stadium tips! If you need any other help with your ticket purchase, comment down below.
Frequently Asked Questions About Presale Codes (FAQs)
What are presale codes?
Presale codes are unique identifiers that allow early access to tickets for concerts, sporting events, and other live performances before they're made available to the general public. They're typically provided by event organizers, fan clubs, credit card companies, or ticketing platforms. These codes give you a significant advantage by enabling you to secure tickets to high-demand events ahead of the general sale.
How can I get presale codes?
Presale codes can be acquired in several ways. If you're a member of an artist's fan club or subscriber to a venue newsletter, you may receive a code via email. Credit card companies like American Express or Citi often provide their cardholders with presale codes for certain events. Additionally, ticketing platforms like Ticketmaster or Eventbrite may offer codes to their members. Always keep an eye on the event's official website or social media channels for any presale code announcements.
Can I use presale codes multiple times?
It depends on the specific conditions of the presale. Some presale codes are unique and can only be used once, while others can be used multiple times within a set presale period. Always check the terms and conditions associated with your presale code for specific usage information.
Why isn't my presale code working?
There are a few reasons why your presale code might not be working. It could be due to the code being invalid or expired, the presale period might not have started yet, or there may be a technical issue with the ticketing platform. In some cases, the presale allocation of tickets may have already sold out. If you're sure the code and timing are correct, it's best to contact the ticket provider or event organizer for assistance.
Are presale codes necessary for all events?
Not all events require presale codes. They're usually associated with high-demand events where early access to tickets is beneficial, such as popular concerts, music festivals, or major sports events. However, some less sought-after events might not offer presales at all, and tickets will be available directly to the public from the start.
Can I share my presale codes with others?
The ability to share presale codes with others varies on a case-by-case basis. Some codes, like Ticketmaster and Live Nation, can be shared. Others, like Verified Fan, are non-transferable and tied to a specific account or credit card. Always check the specific terms and conditions of your presale code before sharing it with others.
Are tickets purchased with presale codes more expensive?
Tickets bought with presale codes aren't typically more expensive than those bought during the general sale. The ticket prices are set by the event organizers and usually stay the same throughout all sales phases. However, remember that getting a presale code might involve a cost, such as a fan club membership or credit card annual fee.
(Visited 194,246 times, 82 visits today)