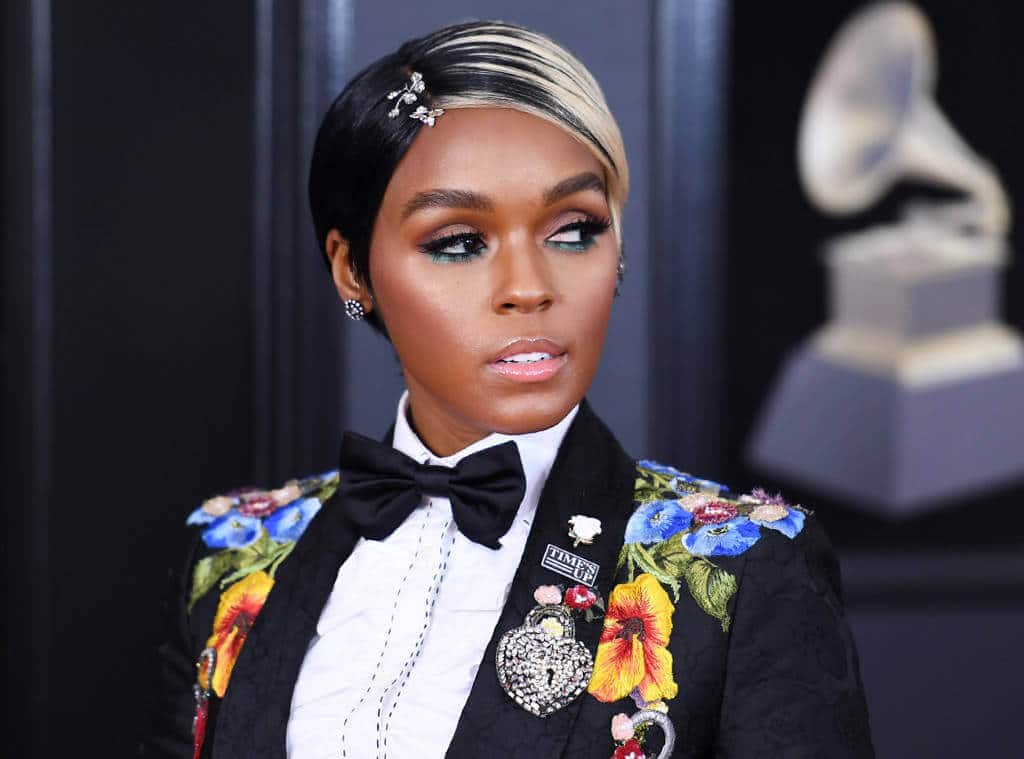 Janelle Monae Tour Guide: Dirty Computer Setlist, Tickets, Media
Janelle Monae Dirty Computer Tour Latest News
April 23rd: The Janelle Monae Dirty Computer tour guide has been created. Get the full details below!
Janelle Monae Tour Quick Links
Janelle Monae Profile
Janelle Monae is an R&B singer, songwriter, rapper, and producer who has released an EP and 3 studio albums. Her latest album, The Dirty Computer, came out on April 27th, 2018 accompanied by three singles: Make Me Feel, Django Jane, and Pynk. "I Like That" has been announced as the fourth single from her album.

Janelle is also credited as a songwriter and backup vocalist on the #1 hit by fun, "We Are Young". She is critically acclaimed and has been nominated for 6 Grammy music awards.
Janelle Monae Presale Codes: Dirty Computer Presale Information
Click here to see presale code info
Janelle Monae VIP Packages/Special Tickets
Click here to see VIP Packages/Special Tickets
Janelle Monae Tour Dates: Dirty Computer Tour
Current Janelle Monae tour dates and locations are listed below! Keep checking our home page for updated tour guide information. Underneath the tour dates, check out the Janelle Monae setlist and concert videos, photos, and media.
The tour locations for the Janelle Monae Dirty Computer tour are as follows:

June 11 - Seattle, WA @ King County's Marymoor Park
June 12 - Vancouver, BC @ Queen Elizabeth Theatre
June 13 - Portland, OR @ McMenamins Edgefield Amphitheater
June 16 - San Francisco, CA @ The Masonic
June 20 - San Diego, CA @ Cal Coast Credit Union Open Air Theatre
June 26 - Phoenix, AZ @ Comerica Theater
June 28 - Los Angeles, CA @ The Greek Theatre
June 30 - Salt Lake City, UT @ The Complex
July 1 - Denver, CO @ The Paramount Theatre
July 3 - Minneapolis, MN @ State Theatre
July 5 - Chicago, IL @ The Chicago Theatre
July 6 - Milwaukee, WI @ Summerfest
July 7 - Grand Rapids, MI @ 20 Monroe Live
July 9 - Detroit, MI @ Fox Theatre Detroit
July 10 - Cincinnati, OH @ Taft Theatre
July 11 - St. Louis, MO @ The Pageant
July 13 - Nashville, TN @ Ryman Auditorium
July 14 - Indianapolis, IN @ Murat Theatre at Old National Centre
July 16 - Toronto, ON @ Rebel
July 18 - New York, NY @ Hulu Theater at Madison Square Garden
July 20 - Washington, DC @ The Anthem
July 21 - Boston, MA @ Blue Hills Bank Pavilion
July 23 - Raleigh, NC @ The Ritz
July 24 - Charlotte, NC @ The Fillmore Charlotte
July 26 - Tampa, FL @ Jannus Live
July 27 - Miami, FL @ The Fillmore Miami at Jackie Gleason Theater
July 28 - Orlando, FL @ House of Blues Orlando
Aug. 4 - Atlanta, GA @ Tabernacle
How to Buy Janelle Monae Tickets: Dirty Computer Tour
Purchase Janelle Monae tickets below now! Both of our options are 100% guaranteed and legitimate. Track prices, find ticket deals, and guarantee your spot for this concert today.
Click here to see available tickets
Click here to puchase Janelle Monae tour tickets directly through Ticketmaster.com.

Janelle Monae Dirty Computer Setlist
NOTE: When posted, you can click on the links in the setlist to view live concert videos.
The Janelle Monae Dirty Computer tour setlist is not available yet! Keep checking our website for constant updates as soon as we have information.
Janelle Monae Media
Stream the Latest Janelle Monae Album
Stream the latest Janelle Monae album on Apple Music by clicking here.
Janelle Monae Tour Media
Check out the
setlist section
for live concert videos.
Concert Travel and Hotel Arrangements
Use our Booking.com tool below to book your travel arranagements for the show and get the guaranteed lowest prices on hotels today.
Search hotels and more...
Did we miss anything in our Janelle Monae tour guide? Make sure to come back and view the updated Janelle Monae setlist for the Dirty Computer tour if it has not begun let. Comment below if you have any further information to share!