MGMT Tour Guide: Little Dark Age Setlist, Tickets, Media
MGMT Little Dark Age Tour Guide with Dates, Locations, Setlist & More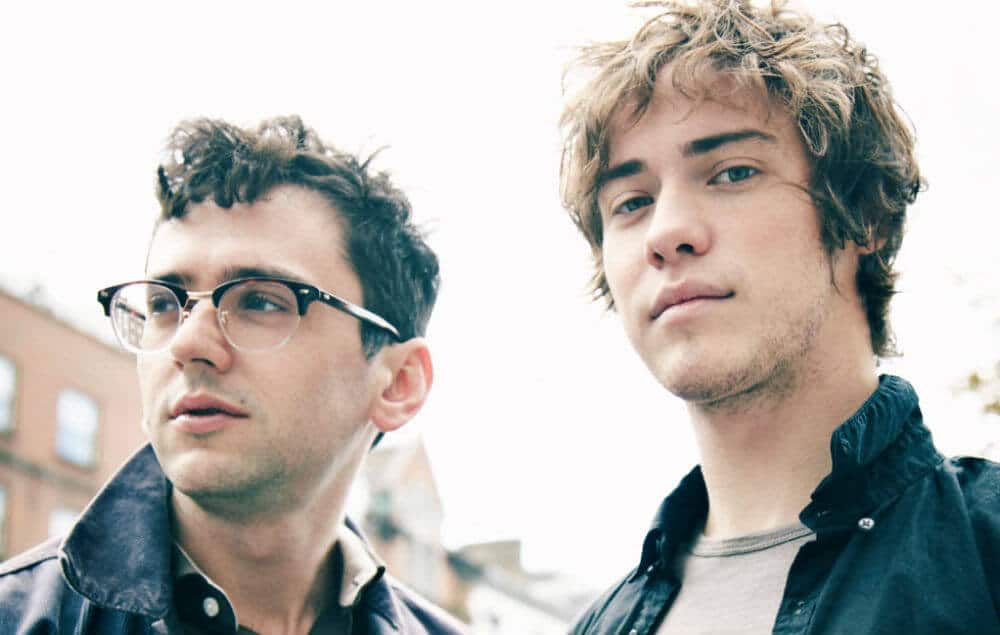 Latest Album:
Little Dark Age
Release Date:
Feb 9, 2018
Tour Announced On:
Jan 17, 2018
Tour Start Date:
Jan 30, 2018
Tour End Date:
Jul 17, 2018
Ticket Price Range:
$43 - $43
Openers:
MGMT Tour Quick Links
MGMT Tickets
MGMT Presale Code
MGMT Tour VIP Packages
MGMT Tour Dates
Latest MGMT Setlist
View MGMT Videos/Photos
Read below for our complete MGMT Tour Guide. We have information on the MGMT setlist, tickets, tour dates, locations, presale code, openers, and more for the Little Dark Age tour!


MGMT Profile
MGMT is an alt-rock and indie band from Connecticut. In the studio, the team is only two members - Ben Goldwasser and Andrew VanWyngarden. On tour, the duo adds a few other live performers to round out their band. The duo has released three albums and has an upcoming fourth, Little Dark Age, due on February 9th.
MGMT is known for their singles, "Kids" and "Electric Feel" and have a noteworthy high international following. They have been around since 2007 and are known for very experimental sounds.
MGMT Little Dark Age Tour Latest News
January 19th: The Little Dark Age tour guide for MGMT is live! Tickets go on sale today at 10am local time.
MGMT Tour Tickets
If you want to get tickets to the Little Dark Age tour, check out the dates and information below, which tell you important dates when you can get tickets to each show:
Tour Announced On:
Jan 17, 2018
Tickets Presale Date:
May 21, 2018
Tickets On Sale Date:
May 21, 2018
Verified Fan Tickets Link:
Click Here
Presale Tickets Link:
Click Here
Regular Tickets Link:
Click Here
MGMT Presale Codes: Little Dark Age Presale Information
The MGMT, Spotify, Ticketmaster, and Venue presale tickets are currently on sale now. Below is a little of passwords that may help you access the presale for the Little Dark Age tour:
littledarkage
aliendays
agoodsadness
handitover
MGMT VIP Packages/Special Tickets
There are no VIP ticket packages to the Little Dark Age tour and all seats are general admission at most locations. If you have better information or can help us out, please let us know.on Facebook and Twitter.
MGMT Tour Dates: Little Dark Age Tour
Current MGMT tour locations are listed below! Keep checking our home page for updated tour guide information. Underneath the tour dates, check out the MGMT setlist and concert videos, photos, and media.
All of the links below to purchase tickets are 100% guaranteed. Track prices, find ticket deals, and guarantee your spot for this concert today.
MGMT with Matthew Dear

Capitol Theatre, Salt Lake City, UT

Firefly Music Festival (4 Day Pass) with Eminem, Kendrick Lamar, Arctic Monkeys, and more

Dover International Speedway, Dover, DE
MGMT Setlist: Little Dark Age Tour
The MGMT Little Dark Age tour setlist is as follows:
Little Dark Age
When You Die
Time to Pretend
She Works Out Too Much
Alien Days
When You're Small
Electric Feel
James
TSLAMP
Congratulations
Me and Michael
Kids / The Never Ending Story (Limahl cover)
Encore:
Hand It Over
Weekend Wars
MGMT Media
Stream the Latest MGMT Album
MGMT Tour Media
Concert Travel and Hotel Arrangements
Use our Booking.com tool below to book your travel arranagements for the show and get the guaranteed lowest prices on hotels today.
Search hotels and more...
Did we miss anything in our MGMT tour guide? Make sure to come back and view the updated MGMT setlist for the Little Dark Age tour if it has not begun let. Comment below if you have any further information to share!