Sheindown Tour Guide: Attention Setlist, Tickets, Media
Shinedown Attention Tour Guide: Tickets, Setlist, Dates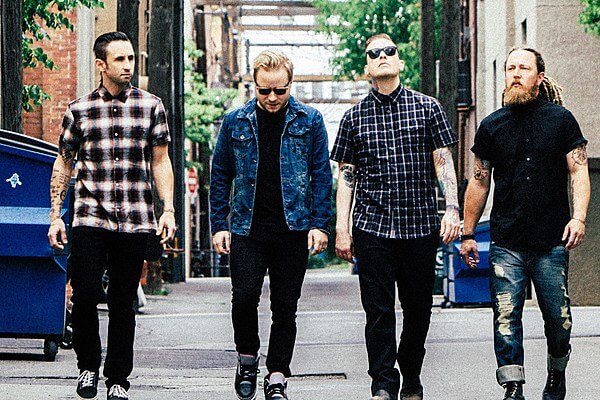 Latest Album:
Attention Attention
Release Date:
May 4, 2018
Tour Announced On:
Mar 5, 2018
Tour Start Date:
Mar 23, 2018
Tour End Date:
Sep 2, 2018
Ticket Price Range:
$35 - $105
Openers:
Godsmack, Five Finger Death Punch
Sheindown Tour Quick Links
Sheindown Tickets
Sheindown Presale Code
Sheindown Tour VIP Packages
Sheindown Tour Dates
Latest Sheindown Setlist
View Sheindown Videos/Photos
Read below for our complete Sheindown Tour Guide. We have information on the Sheindown setlist, tickets, tour dates, locations, presale code, openers, and more for the Attention tour!


Sheindown Profile
Shinedown is a rock band from Jacksonville, Florida. They have sold over 10 million albums and have released 5 official albums. Their last album was "Threat to Survival" which contained the number one singles "Cut the Cord", "State of my Head", and "How Did You Love". Before that was the album "Amaryllis".
To go along with 2018 tour dates, Shinedown is releasing their new album "Attention Attention" on May 4th. It contains the lead single "Devil" and is a concept album dealing with depicting a human overcoming their negativity through personal struggles to be reborn as a new person.
Sheindown Attention Tour Latest News
March 19th: Shinedown has announced that Godsmack will be co-headlining their tour dates starting in the middle of July. The tour dates below have been updated and tickets go on sale for these dates tomorrow!
March 7th: The Shinedown Attention Tour Guide has been created. Our guide features all of Shinedown's 2018 tour dates including those co-headlining with Godsmack as part of the LiveNation Ticket to Rock promotion this year.
Sheindown Tour Tickets
If you want to get tickets to the Attention tour, check out the dates and information below, which tell you important dates when you can get tickets to each show:
Tour Announced On:
Mar 5, 2018
Tickets Presale Date:
Mar 5, 2018
Tickets On Sale Date:
May 20, 2018
Verified Fan Tickets Link:
Click Here
Presale Tickets Link:
Click Here
Regular Tickets Link:
Click Here
Sheindown Presale Codes: Attention Presale Information
Shinedown Attention tour guide dates are now on sale. Check out our tickets link for all show times, listings, and tickets.
Sheindown VIP Packages/Special Tickets
Shinedown tour VIP packages vary per show. Local radio stations are offering a premium ticket that includes  dinner, access to a premium viewing area, private restrooms, a private cash bar, and drink tickets.
If you want to learn more information about how to buy VIP packages on Ticketmaster, check out our video guide below:
Sheindown Tour Dates: Attention Tour
Current Sheindown tour locations are listed below! Keep checking our home page for updated tour guide information. Underneath the tour dates, check out the Sheindown setlist and concert videos, photos, and media.
All of the links below to purchase tickets are 100% guaranteed. Track prices, find ticket deals, and guarantee your spot for this concert today.
Sheindown Setlist: Attention Tour
Check out the full 2018 Shinedown setlist below:
Sound of Madness
Bully
Devour
How Did You Love
I'll Follow You
If You Only Knew
Enemies
State of My Head
The Human Radio (World Premiere)
45
Unity
Fly From the Inside
Encore:
Cut the Cord
Second Chance
Diamond Eyes (Boom-Lay Boom-Lay Boom)
Simple Man (Lynyrd Skynyrd cover)
Devil (Live Premiere)
Sheindown Media
Stream the Latest Sheindown Album
Sheindown Tour Media
Concert Travel and Hotel Arrangements
Use our Booking.com tool below to book your travel arranagements for the show and get the guaranteed lowest prices on hotels today.
Search hotels and more...
Did we miss anything in our Sheindown tour guide? Make sure to come back and view the updated Sheindown setlist for the Attention tour if it has not begun let. Comment below if you have any further information to share!