Pechanga Arena San Diego: The Ultimate Visitors Guide

Venue:

Pechanga Arena

Home to:

San Diego Sockers (MASL), San Diego Gulls (AHL Hockey), San Diego Seals (NLL), San Diego Strike Force (IFL Football)

Capacity:

Arena football: 12,000 Ice hockey: 12,920 Basketball: 14,500 Concerts: 14,800 Circus: 13,000 Mixed martial arts: 16,100

Roof:

Closed

Address:

3500 Sports Arena Boulevard

Location:

San Diego, California, USA

Subscribe to Stadium Help

Pechanga Arena Tips: Events, Parking, Best Seats, Guide




This Pechanga Arena tips guide will help you plan your next visit to San Diego. We have tons of information below including:


Do you have any other Pechanga Arena tips to share? Comment below at the bottom of this guide and help others out! Follow us on

Twitter

and

Facebook

for up to the minute concert news and information!

Pechanga Arena Summary

Pechanga Arena is the major indoor arena in San Diego, California. It was formerly known as the San Diego Sports Arena. It is located on the north side of San Diego inside of the Point Loma subdivision.

Its major tenant include indoor Soccer, indoor Football, AHL hockey, and Lacrosse. The arena was built back in 1966 for 6.4 million dollars. It has undergone minor renovations over the years, mostly to accommodate new tenants into the facility.

Pechanga Arena is the primary concert venue in San Diego for major concert events. It has also hosted a handful of WWE wrestling events over the years.

Pechanga Arena is approximately 10 minutes north of the San Diego International Airport by car. In the area are both the San Diego Zoo and SeaWorld, both of which are top attractions in the San Diego area. Below in our

Pechanga Arena visitor's guide, you can find out the best nearby hotels, restaurants, and attractions in the San Diego area.

Pechanga Arena Quick Links

Other Links
Upcoming Pechanga Arena Events
Upcoming concert events at Pechanga Arena in San Diego are listed below. Click on the 'Buy Tickets' link to be redirected right to Ticketmaster where you can buy tickets! Click on the links in the event name to check out our full guide for that event.
Pechanga Arena Parking Tips
Grab an awesome parking spot before you head to the stadium! Use the SpotHero widget below to select your event, view nearby parking to the stadium, and purchase your parking pass in advance.

;




Pechanga Arena Seating Chart & Tips
Pechanga Arena Concert Seating Chart
Pechanga Arena Hockey / Soccer / Lacrosse Seating Chart

Pechanga Arena Wrestling Seating Chart
Pechanga Arena Nearby Hotels To Stay At
The Point Loma subdivision where the Pechanga Arena is located has a number of hotels within walking distance. SeaWorld is located within 1 mile northwest of Pechanga Arena, which makes it a good spot to find a place to stay if you are also taking in some attractions while in San Diego. Another option for hotels is the Mission Hills subdivision east of the arena. It is an upscale residential neighbourhood with select boutique shops and restaurants. It is also a good option for AirBNB houses in the city.
Listed below are all of the hotels around Pechanga Arena in San Diego. Enter your dates and the map will automatically update with live hotel prices for your stay!
Click on a hotel to be transferred to our sponsor, Booking.com. If you've never used them before, they are 100% guaranteed to have the best prices and selection.
Restaurants Near Pechanga Arena
There are a number of random restaurants near Pechanga Arena. Some of the chain restaurants in the area include IHOP and Chilli's. For fast food options near Pechanga Arena, east of the stadium are a number of options including Panda Express, In-N-Out Burger, and Carl's Jr. There is little for fine dining near Pechanga Arena. The Red Marlin is northwest nearby SeaWorld which is a heavy tourist spot. There are more high end options to the east in Mission Hills and south east towards downtown San Diego.
Listed below are the top five rated restaurants in San Diego within 2 miles (3.2km) of Pechanga Arena according to Yelp.
Name
Rating
Price
Address
More Info
Classics Malt Shop
5 / 5
$
3625 Midway Dr
Ste B
(619) 226-1600
Cucina Caprese
5 / 5
$$
5328 Banks St
San Diego, CA 92110
(619) 759-8108
Euphoria XIX Grill
5 / 5
$$
3944 W Point Loma Blvd
Ste A & B
(619) 222-0020
Banzai Bar
4.5 / 5
$$
3048 Midway Dr
San Diego, CA 92110
(619) 501-5458
Da Kine's
4.5 / 5
$$
5401 Linda Vista Rd
Ste 402
(858) 302-2096
Best Attractions in San Diego
San Diego is home to some world famous attractions including:
San Diego Zoo
SeaWorld
Coronado Island
All are within driving distance if you are staying in the San Diego area. As well, 25 minutes northwest along the coast of California is Carlsbad. Carlsbad is home to LegoLand and the California Premium Shopping outlets.
Other Pechanga Arena Information
Pechanga Arena Fun Facts
The arena's name is named after Pechanga Resort and Casino, located 60 miles north of the arena in Temecula, California.
The arena was home to the 1973 boxing fight between Ken Norton and Muhammed Ali.
The first major tenant was the San Diego Rockets of the National Basketball Association (NBA).
Pechanga Arena Stadium Foods
Pechanga Arena contains some really great local food and drink options. Some of the fan favourites worth taking a look at include:
Delish Dogs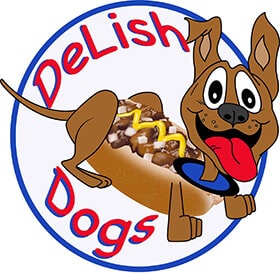 Delish Dogs is a local mobile hot dog business and this is no basic hot dog! Featuring specialty hot dogs made with things like chilli, chicken sausage, polish dogs, and veggie dogs, there is a nice selection to check out.
Ruby's Diner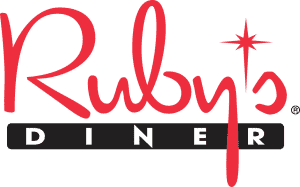 Ruby's Diner is a classic 50's diner franchise that has over 30 locations in California. Inside of the Pechanga Arena you can go to Ruby's for burgers, french fries, tater tots and shakes. A good shake is a nice alternative to all of the pop you'll find at the other vendors in the arena.
Nicolosi's
Salvatore Nicolosi is a famous Italian immigrant in the San Diego area. His Italian restaurant still lives on by his family in two locations in San Diego, plus this nice spot in the Pechanga Arena. The arena version serves some select Italian cuisine for those looking at a more unique option during the game.
Rockin' Baja Lobster
Rockin' Baja Lobster is famous in the southern California area for great local lobster from the Puerto Nuevo. Grab Mexican rice and hot red chilli sauce with your meal!
Pechanga Arena Know Before You Go
Clear Bag Policy
Pechanga has a strict clear bag policy. Only clear plastic, vinyl, or PVC bags that do not exceed 12″ x 6″ x 12″ will be permitted inside of the arena after search. One-gallon clear plastic freezer or storage bags are also permitted. Small clutch bags or wallets that do not exceed 4.5" x 6.5 ", with or without a handle or strap, may be carried into the venue along with one of the clear bag options (clear tote or storage bag).
Oversized bags such as backpacks, suitcases, beach bags, or laptop bags are prohibited. Pechanga Arena San Diego does not provide an area to check bags, coats or any other personal belongings.
Metal Detection Device
Recently, Pechanga Arena has implemented the use of metal detection devices at all venue entrances for all events. This may cause a minor inconvenience and it is recommended that guests arrive one hour prior to each event.
Disallowed Items
The following items are not allowed into Pechanga Arena under any circumstances:
Backpackgs/Large Bags
Weapons, firearms, pepper spray/mace, flares or fireworks
Food, beverage, liquid containers, alcohol, cans, bottles, flasks, coolers or water bottles. For sporting or family events (i.e. Gulls, Sockers, Disney on Ice) each ticketed guest may bring in ONE (1) unopened plastic water bottle, one liter (1L) or smaller in size. Water must be clear/non-flavored. For all other events, all outside food or beverages, including water are prohibited
Umbrellas
Workman's Tool, pocket knives, or any other tools
Laser pens/pointers, flashlights, glow products (including but not limited to sticks, necklaces and bracelets) or laptop/tablet computers
Noise making devices: Air horns, cowbells, drums or whistles
Signs/Flags/Banners/Posters will not be admitted unless otherwise posted by tour management
Wallet chains or studded belts/bracelets
Pamphlets
Skateboards, rollerblades, bicycles, helmets or chairs
Balloons, permanent markers or spray paint
Drugs, illegal substances and prescription medicine (aside from asthma inhaler with matching prescription) or other medications unless approved by onsite medical personnel. Please request medical check upon approaching venue entrance.
Video or audio recording devices of any kind
Any item that may be deemed potentially harmful
iPads/tablets
Soccer balls, footballs, frisbees (soccer balls will be allowed in 10 minutes before the end of the Sockers games for autographs)
Parent/Baby Information
Baby bags, plastic baby bottles, and formula are permitted into the building. If bags are larger than the approved size of 12″ x 6″ x 12″, guests may be asked to check the bag in at Guest Services.
Parents/guardians who have purchased floor seats with their small children can request a clip from an Usher to prevent the child's seat from folding. The child must be a ticketed guest.
Smoking
California law prohibits smoking inside of Pechanga Arena. Smoke is only allowed at designated areas outside of the arena.
Ball/Puck in Play Policy
Guests are to refrain from accessing their seats until the ball/puck is no longer in play. This policy enables guests to enjoy an unobstructed view of the game.
Did we miss any Pechanga Arena tips in our guide? Comment below if you have any further information to share!
Visit our home page for more tour and arena information including tickets, dates, setlists, live videos & more.

Follow us on Twitter and Facebook today!