Mumford and Sons Tour Tickets, Setlist, Dates: Delta Guide

Get Tickets Now:

Ticketmaster - StubHub - SeatGeek

Tour Announced On:

Oct 5, 2018

Presale Date:

Jun 27, 2019

On Sale Date:

Jun 28, 2019

Start Date:

Nov 16, 2018

End Date:

Oct 13, 2019

Openers:

Gang of Youths, Lord Huron, Portugal. The Man

Latest Album: Delta Release Date:

Nov 16, 2018

Subscribe to Stadium Help

Mumford and Sons Tour Guide: Delta Setlist, Tickets, Media




This Mumford and Sons tour guide is the ultimate source of information for the Delta tour. We have full Mumford and Sons concert details including:


For the best Mumford and Sons tickets, we offer direct links to Ticketmaster, SeatGeek and StubHub.

We provide no tickets through our site, we simply link to these sources for convenience. Ticketmaster is an official source for tickets. SeatGeek and StubHub are reputable reseller marketplaces and tickets may be higher or lower than face value.

Mumford and Sons Latest Tour News

June 25th: Mumford and Sons have extended their Delta tour into October! The additional tour dates begin on August 3rd into the fall. Check out the full listing of tour dates below and use the Ticketmaster or SeatGeek links to get your tickets.

We have presale code information below for the Mumford and Sons Delta tour. The Verified Fan promotion through Ticketmaster is open now and you can sign up by clicking here.

March 11th: Mumford and Sons have announced new tour dates from August 7th – 13th. Check out the ticket link for those dates below and on your way, preview the Mumford and Sons tour setlist.

October 5th: Mumford and Sons have announced a huge 60 date tour in support of their new album, Delta. Grab all of the details below and grab tickets today!

Mumford and Sons Tour Quick Links
Mumford and Sons Profile
Mumford and Sons are a folk-rock and alternative band from the United Kingdom. They have released four albums including "Delta" in 2018.

They received their breakthrough in 2009 with their single "Little Lion Man" off of their debut "Sigh No More" album. that album also contained the hits "The Cave" and "Roll Away Your Stone".

In 2012, their debut single off their second album "Babel" was "I Will Wait". It was a global success and helped to cement Mumford and Sons' place in the music world.

Their 2015 album, "Wilder Mind", also made its debut at #1 in North America and UK, but did not have the commercial appeal of their previous albums. Their 2018 release is "Delta" which features the lead single "Guiding Light".
Mumford and Sons Upcoming Events: How to Buy Mumford and Sons Tickets
Current Mumford and Sons Delta tour dates and locations are listed below! Use the links below under the "Buy Tickets" heading to purchase your Mumford and Sons seats from Ticketmaster, SeatGeek, or StubHub now.
Date
Name
Mumford and Sons Concert Location
Buy Tickets
December 05, 2019
ALT 92.3 Presents Not So Silent Night
Barclays Center
Brooklyn, NY, US
Ticketmaster
StubHub
SeatGeek
December 07, 2019
ALT 105.3's Not So Silent Night
SAP Center at San Jose
San Jose, CA, US
Ticketmaster
StubHub
SeatGeek
December 14, 2019
101WKQX TNWSC with Mumford & Sons & Local Natives
Byline Bank Aragon Ballroom
Chicago, IL, US
Ticketmaster
StubHub
SeatGeek
March 05, 2020
Okeechobee Music & Arts Festival
Sunshine Grove
Okeechobee, FL, US
Venue
StubHub
SeatGeek
Need a hotel for the concert? Use the Booking.com search box below and reserve a hotel for the show today!
All Mumford and Sons ticket links offered on our site, both official through Ticketmaster and resale through SeatGeek are 100% guaranteed and legitimate. Guarantee your spot for this concert today.
Click here to see available Seatgeek tickets
Click here to puchase Mumford and Sons tour tickets directly through Ticketmaster.com.

Mumford and Sons Delta Setlist
The 2019 Mumford and Sons tour setlist is below!

Mumford and Sons Delta Setlist

42

Guiding Light

Little Lion Man

Babel

Lover of the Light

Tompkins Square Park

Woman

Holland Road

Believe

The Cave

Ditmas

Picture You

Darkness Visible

The Wolf

I'm on Fire (Bruce Springsteen cover) (Encore)

Forever (Encore)

Awake My Soul (Encore)

Beloved (Encore)

I Will Wait (Encore)

Delta (Encore)

Click on each link in the setlist above to view live concert videos.




Our home page has concert information such as setlists, live videos, and tickets for other artists.





Mumford and Sons VIP Packages/Special Tickets
We have no VIP or special packages information for this tour yet! Get in touch with us on social media or comment below if you have more information.
If you want to learn more information about how to buy VIP packages on Ticketmaster, check out our video guide below:
If you are interested in purchasing a VIP package, check out our tickets section and select your show to access VIP tickets.
Mumford and Sons Merch & Media
Mumford and Sons Tour Merchandise
Click here to puchase Mumford and Sons merch for the upcoming tour through Redbubble, the top source for artist apparel and merchandise.

Mumford and Sons Concert Photos
COMING SOON: Submit your concert photos and earn SH points which you can convert to real money! Follow us on Twitter and Facebook to be the first to know when this feature launches.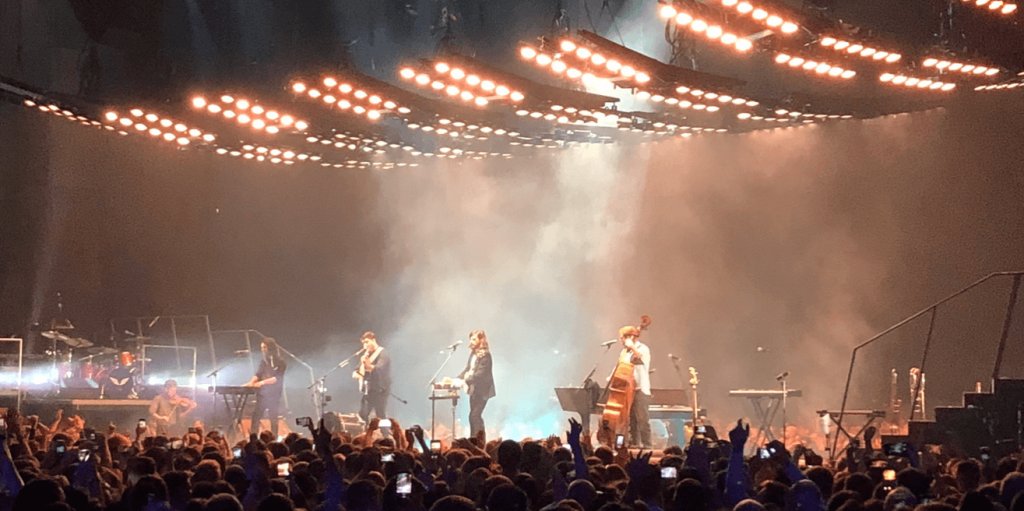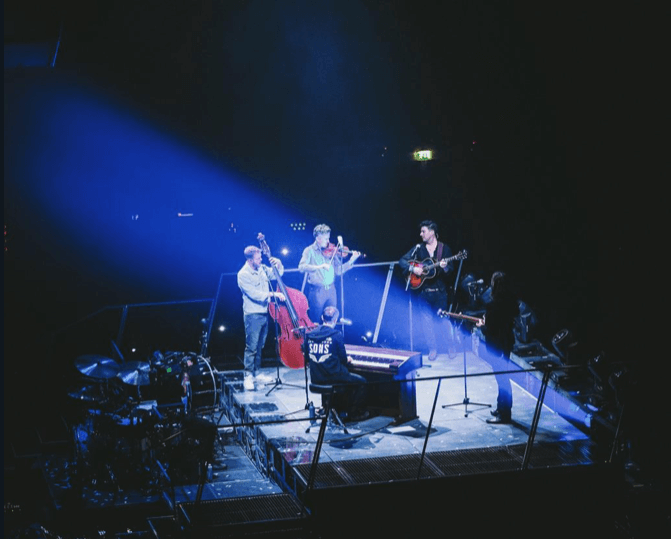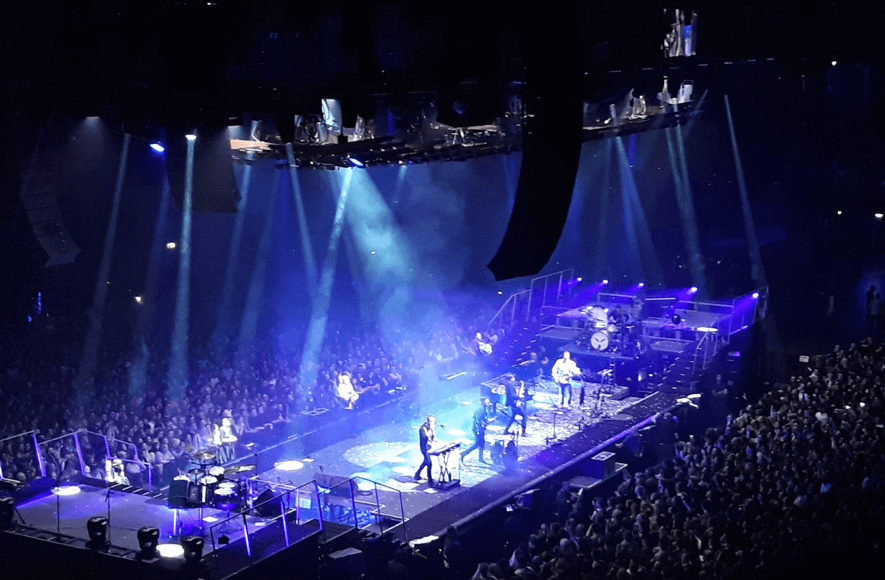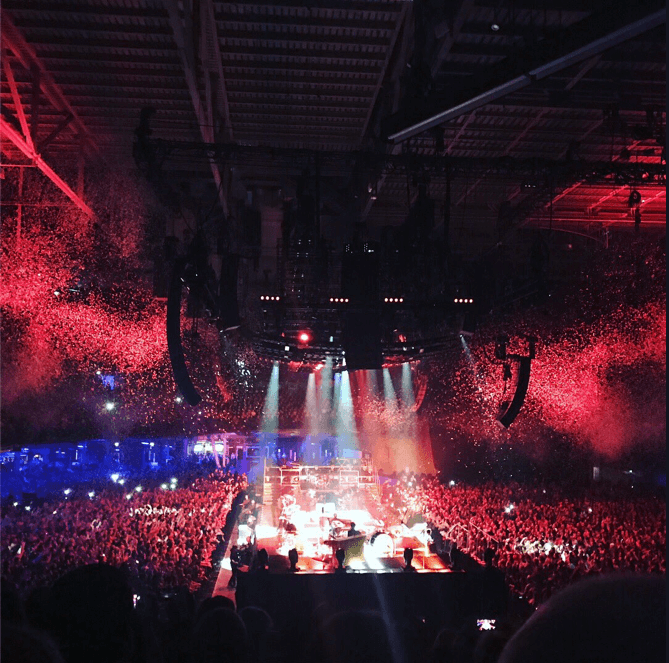 Click on the image to see more!
Stream the latest Mumford and Songs single below:
Mumford and Sons – Guiding Light (Music Video)
Did we miss anything in our Mumford and Sons tour guide? Make sure to come back and view updated setlist information and HD concert videos if the tour has not begun yet. Comment below if you have any further information to share!
Visit our home page for more tour information including tickets, dates, setlist, live videos & more.

Follow us on Twitter and Facebook today!