Lorde Tour Guide: Melodrama Setlist, Tickets, Media
Lorde Melodrama Tour Guide: Setlist, Locations, Dates, Info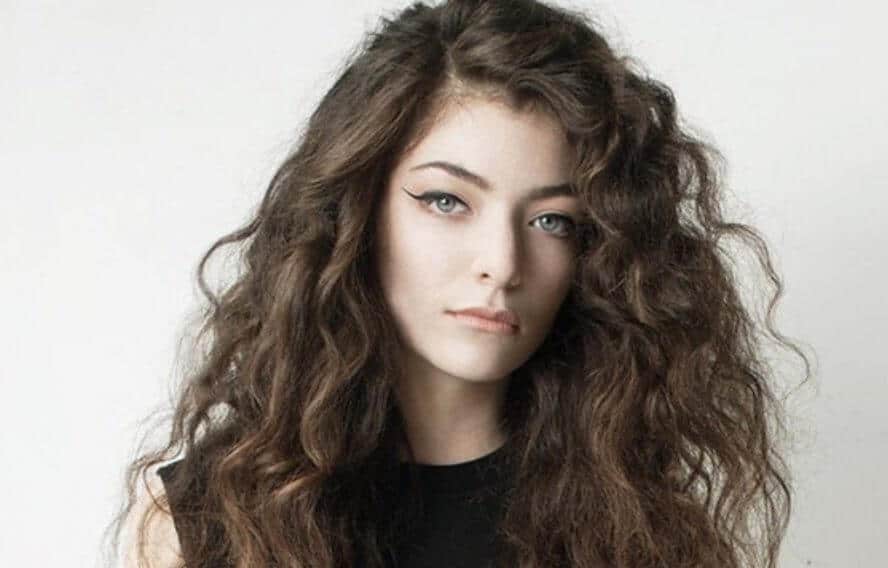 Latest Album:
Melodrama
Release Date:
Jun 16, 2017
Tour Announced On:
Jun 16, 2017
Tour Start Date:
Mar 1, 2018
Tour End Date:
Apr 15, 2018
Ticket Price Range:
$39 - $99
Openers:
Run the Jewels, Mitski, Tove Stryke
Lorde Tour Quick Links
Lorde Tickets
Lorde Presale Code
Lorde Tour VIP Packages
Lorde Tour Dates
Latest Lorde Setlist
View Lorde Videos/Photos
Read below for our complete Lorde Tour Guide. We have information on the Lorde setlist, tickets, tour dates, locations, presale code, openers, and more for the Melodrama tour!


Lorde Profile
Lorde is an alternative pop artist from New Zealand. She became popular worldwide in 2013 after her single "Royals" went viral when she was only 17. Her second album was released in 2017, called "Melodrama". It contains the singles "Green Light", "Perfect Places" and "Homemade Dynamite".
In support of her second album, Lorde is headlining a North American tour. She also received a nomination at the 60th Grammy Awards for Album of the Year.
Joining Lorde on the Melodrama tour is rap duo Run the Jewels. Fans are interested to see how the styles clash as RtJ is a battle rap group while Lorde plays alternative pop music.
Lorde Melodrama Tour Latest News
March 2nd: The Lorde Melodrama tour guide has been updated with the North American setlist!
March 1st: The Lorde Melodrama tour guide has been created. The tour begins tonight, so stick with StadiumHelp.com and we will update this guide with the Lorde setlist and pictures of the tour!
Lorde Tour Tickets
If you want to get tickets to the Melodrama tour, check out the dates and information below, which tell you important dates when you can get tickets to each show:
Tour Announced On:
Jun 16, 2017
Tickets Presale Date:
Jun 12, 2017
Tickets On Sale Date:
May 20, 2018
Verified Fan Tickets Link:
Click Here
Presale Tickets Link:
Click Here
Regular Tickets Link:
Click Here
Lorde Presale Codes: Melodrama Presale Information
We will post specific Post Malone presale codes as soon as we know them!
In the meantime, check out the onsale dates below and also check out our guide for American Express, Citi & Live Nation presale codes: http://stadiumhelp.com/concert-presale-codes-american-express-citi/
Lorde VIP Packages/Special Tickets
We have no VIP or special packages information for this tour yet! Get in touch with us on social media or comment below if you have more information.
If you want to learn more information about how to buy VIP packages on Ticketmaster, check out our video guide below:
Lorde Tour Dates: Melodrama Tour
Current Lorde tour locations are listed below! Keep checking our home page for updated tour guide information. Underneath the tour dates, check out the Lorde setlist and concert videos, photos, and media.
All of the links below to purchase tickets are 100% guaranteed. Track prices, find ticket deals, and guarantee your spot for this concert today.
Festival Dete de Quebec (11 Day Pass) with Foo Fighters, Dave Matthews Band, The Weeknd, and more

Plains Of Abraham, Quebec City, Canada

Quebec City Summer Festival with Lorde

Plains Of Abraham, Quebec City, Canada
Lorde Setlist: Melodrama Tour
The Melodrama tour setlist for the North American leg of Lorde's tour is not available yet! Below is the setlist for the European portion of the tour. If there are any changes, we will update everyone as soon as we can!
Lorde Setlist
Sober
Homemade Dynamite
Tennis Court
Magnets (Disclosure cover)
Buzzcut Season
400 Lux
Ribs
The Louvre
Hard Feelings
Yellow Flicker Beat
Writer in the Dark
Solo (Frank Ocean cover)
Liability
Sober II (Melodrama)
Supercut
Royals
Perfect Places
Green Light
Encore:
Loveless
Precious Metals
Team
Run the Jewels Setlist
Run the Jewels
Talk to Me
Legend Has It
Call Ticketron
Blockbuster Night Part 1
Oh My Darling Don't Cry
Stay Gold
Don't Get Captured
Nobody Speak (DJ Shadow cover)
Close Your Eyes (And Count to Fuck) (Pew Pew Pew intro)
Sea Legs
A Report to the Shareholders
Down
Lorde Media
Stream the Latest Lorde Album
Lorde Tour Media
Concert Travel and Hotel Arrangements
Use our Booking.com tool below to book your travel arranagements for the show and get the guaranteed lowest prices on hotels today.
Search hotels and more...
Did we miss anything in our Lorde tour guide? Make sure to come back and view the updated Lorde setlist for the Melodrama tour if it has not begun let. Comment below if you have any further information to share!