Search Results for:
SAP
| | |
| --- | --- |
| Results 1 - 10 of 23 | Page 1 of 3 |
| | Results per-page: 10 | 20 | 50 | 100 |
Posted on: July 28, 2018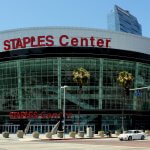 Our Staples Center Arena Guide below outlines everything you need to know when visiting this arena in Los Angeles, California! Find nearby hotels, attractions, restaurants, parking and much more!
Posted on: June 13, 2018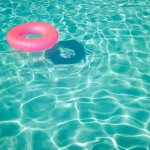 Check out and listen to the top summer songs of 2018 right now. Find out the jams that everybody is listening to this year and create yourself a playlist for the next outdoor BBQ or beach day now.
Posted on: May 2, 2018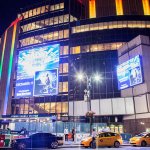 LOOKING FOR THE BEST US CONCERT VENUES 2018 HAS TO OFFER? WHY NOT MAKE IT AN INCREDIBLE YEAR AND HIT EVERY ONE OF THEM? WHETHER YOU CHOOSE TO GO TO ONE OR ALL OF THEM, WE GUARANTEE THAT YOU'LL MAKE SOME INCREDIBLE MEMORIES AND HEAR SOME GREAT MUSIC WHILE YOU'RE AT IT! There are concert venues galore to choose from all around the US, but when it comes to stadium concert venues, these are a few of our favorites that you don't want to miss out on! Whether you are heading to New York, Chicago, Brooklyn or Tennessee, you can be sure that these five stadiums will be holding an incredible event so long as you have those tickets ready. Just be sure to log in or pick up the phone and call your tickets in as soon as possible if you want the best tickets they have to offer! 5 BEST US CONCERT VENUES 2018 1. MADISON SQUARE GARDEN One of the most highly rated stadiums, Madison Square Garden was opened on February 11, 1968, and has a capacity of 20,789! Home to the New York Knicks and the New York Rangers, it's also a great location for concerts, In the coming months, MSG will host a number of big names in music including Bon Jovi, Billy Joel, Journey and Def Leppard, Hall and Oates with Train, Imagine Dragons, Harry Styles, U2, Sam Smith, Radiohead, Foo Fighters, Beck, Panic at the Disco, Smashing Pumpkins, Rod Stewart, Shakira, Paul Simon, and Eric Clapton. If you're looking to catch one big concert this year, Madison Square Garden would be a great place to do it because it's not only an awesome stadium to visit, but they have some of the biggest names in music coming this year! Looking for somewhere to…
Posted on: February 16, 2018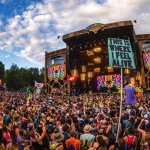 Planning on attending an outdoor music festival this year? Single artist concerts (plus openers) are fun, but add the outdoor weather, elements, and increased crowd everywhere and there are some very important music festival tips you should know in advance to prepare yourself.
Posted on: February 14, 2018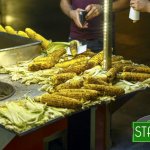 ARE YOU PLANNING AHEAD FOR NATIONWIDE ARENA CONCESSION STANDS THAT YOU CAN HIT UP DURING YOUR NEXT EVENT? WONDERING WHAT DELICIOUS GOODIES YOU HAVE TO TRY WHILE YOU'RE THERE? WE RECOMMEND TAKING A BITE OUT OF THESE FIVE STANDS! Opened in September 2000, Nationwide Arena is home to the National Hockey League's Columbus Blue Jackets and can seat up to 20,000! With six levels, the arena features plenty of premium seating including  16 Founders Suites, 36 Executive Suites, 26 loge boxes, 39 Club Terrace Tables, and 6 Party Suites! 5 Amazing Nationwide Arena Concession Stands 1. Popcornopolis Located at Markets/ 103 portable / 108 / 111 portable / 121 portable / BLT / 202 / 203 / 213 portable / 218, Popcornopolis will satisfy your popcorn cravings and then some! Whether you're looking for sweet popcorn, savory popcorn, or anything in between, grab a bag from Popcornopolis before the game and it'll tide you over until the end of the next period at least! 2. Smokehouse In the mood for something a little more substantial than a bag of popcorn? Checkout Smokehouse at BLT. Grab a filling sandwich or indulge your love of bacon with a little bacon on a stick, just be sure to get more than one because you'll regret it if you don't! 3. Cold Stone Soft Serve Looking for something to cool down after all that dancing and singing along with your favorite artist? Grab some Cold Stone Soft Serve at  108 / BLT / 121 Portable / 213 Portable. With all of the traditional flavors that you love, Cold Stone is an ideal treat for the kids, a great dessert after Smokehouse, or even as ice cream for dinner...just don't tell your mama! 4. Fry Box Sometimes you want something hot and savory but not so filling that you're…
Posted on: January 24, 2018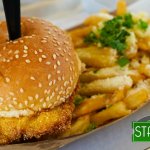 Drop by these top 7 food places near Raymond James Stadium the next time you plan on seeing those Buc's in action! With 600 points of sale for food it's easy to get overwhelmed, but start off with these bad boys before you hit the stadium and you won't be disappointed! Opened in September of 1998, Ray Jay is a sight to behold with a 103-foot long pirate ship with replica cannons that fire any time the Tampa Bay Buccaneers head into the red zone or score points. With a capacity of 65,890 and the ability to expand to accommodate 75,000, it's no wonder that Raymond James is surrounded by so many mouthwatering food joints and packed with plenty of points of sale inside as well! 7 of the Best Food Places Near Raymond James Stadium 1. Cooper's Hawk Winery & Restaurant When it comes to food places near Raymond James Stadium, Cooper's is located less than a mile away. Cooper's comes highly rated and is a popular locale for visitors and locals alike. Contemporary American food and perfectly paired wines make this a perfect location for a date or a casual dinner with friends. 2. Del Frisco's Grille Another restaurant located less than a mile away from the stadium, Del Frisco's is an affordable casual restaurant open for brunch, lunch, and dinner. An American grill with a twist, expect to find steak and seafood as well as some more unique dishes on the menu! 3. Bazille - Nordstrom International Plaza Just under two miles away from the stadium, Bazille is a preferred casual lunch spot offering contemporary American cuisine. High-quality food and attentive service are just two of the celebrated points of this Tampa restaurant. 4. The Capital Grille If you're looking for something a little higher on the scale, the Capital Grille…
Posted on: September 30, 2017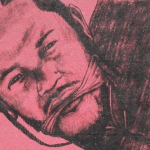 Sept. 30th: Kendrick Lamar has added tour dates in the UK! Click here for the details. Get the Kendrick Lamar Damn tour guide below, including dates, lineup, openers, merchandise, and info on how to get tickets!
Posted on: July 25, 2017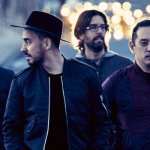 Check out our Linkin Park One More Light Tour Guide for everything you need to know including tour dates, openers and much more!
Posted on: June 28, 2017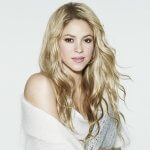 Check out our Shakira El Dorado World Tour guide for everything you need to know about Shakira's upcoming tour, including dates, tickets and more!
Posted on: June 8, 2017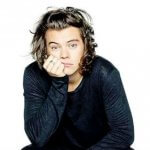 Our Harry Styles 2017 World tour guide gives you dates, times, and info to get your prepared for the tour beginning on September 19th.