If you are looking for the best vacation home on your trip to Disney World, it is the Storey Lake Resort. In this guide, you'll learn everything you need to know about this amazing resort a few minutes outside of Disney World.
Vacation Homes vs Hotels Near Disney
Travellers planning a Disney vacation outside of Orlando will all have to make one very important decision. Do you stay in a vacation home rental or a hotel resort (Disney or non)?
Vacation home rentals are appealing for many reasons. You'll have more space, no tips or service charges that are associated with hotels, and a better price per square foot.
Vacation rental homes have kitchens for cooking and living rooms for gathering together. They offer the appeal of living in a real neighborhood like the locals.
Hotels near Disney World have themed rooms and keep you immersed in the Disney theme. You'll get to choose your Disney World FastPass options further in advance and have instant shuttle rides to the parks. Costs are much higher, especially if you are a family looking for more than just two queen beds in a room.
Unless you need the full Disney experience on your trip, a vacation rental home is a better option for getting away from the crowds.
Storey Lake vs Other Vacation Homes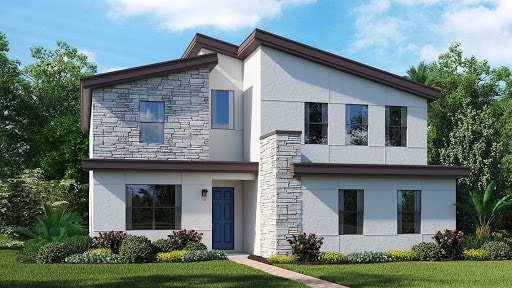 Once you realize that vacation homes near Orlando are better than hotels, you'll need to find a home for your party.
Storey Lake is superbly situated for vacation rentals in Orlando. This upscale gated community is 17 miles from Orlando International Airport and only 3 miles from the entrance to Disney World.
Target is one block south of the subdivision and Walmart and Publix Grocery Store are a half mile north. There are a mix of restaurants that are walking distance to the community.
Location-wise, Storey Lake is perfect. Vacation homes closer to Disney don't have any amenities nearby due to Disney's ownership in land in the area. Homes further away mean you have further to navigate to and from Disney World.
What sets the Resort apart even further are the awesome amenities it has to offer. Let's take a look at those next!
Amenities In Storey Lake Resort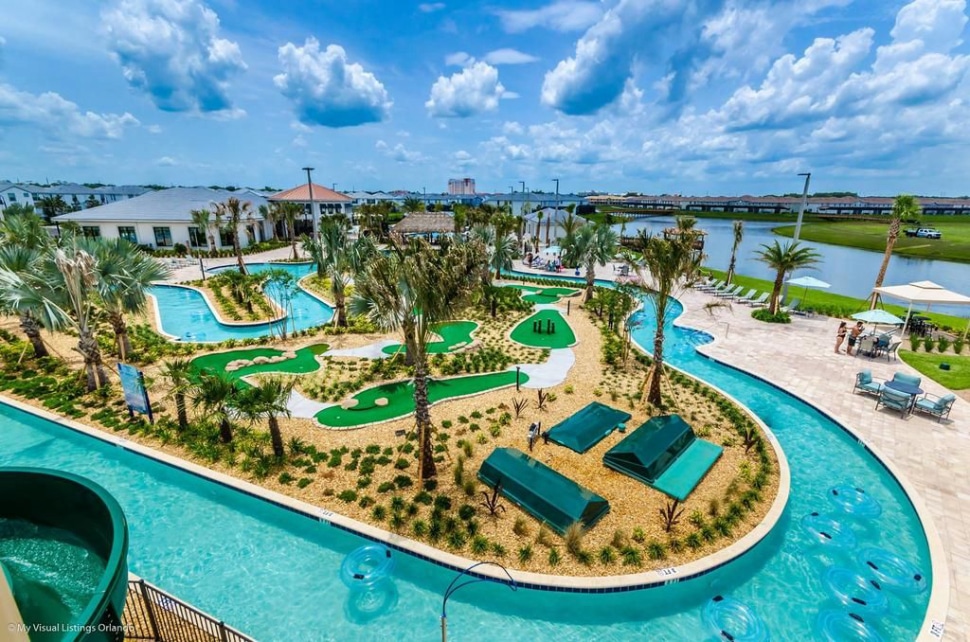 Storey Lake resort offers amazing onsite amenities that make you feel as though you are on a tropical getaway.
Water Park
The center piece of Storey Lake is a huge water park and pool park available to everyone who stays in the community. It has a huge swimming pool, hot tub, splash pad, lazy river, and two waterslides to enjoy.
In the middle of the lazy river is a full mini-golf course. Nearby are basketball and tennis courts to enjoy.
If you feel a little more adventurous, there are kayak rentals so that you can paddle out into the middle of the lake.
The Poolside Bar & Grill has a full menu to check out and you get to eat lunch or dinner outside overlooking the pool. A few steps away is Once Upon a Cone, a full service ice cream shop!
There's even an air-conditioned fitness center for burning off those ice cream sundaes.
Private Home
Inside of your vacation home at Storey Lake are even more amenities to enjoy.
Townhomes offer private splash pools so that you can take a swim without having to travel to the water park. If you rent a standalone home, it will have a full pool and a hot tub attached to it. Right outside of your private pool is a private covered patio area.
All homes in the community get daily garbage service which is a nice feature.
Inside of each home are full amenities: kitchen, living room, dining room, laundry, and plenty of bedrooms and bathrooms.
Top Attractions Near Storey Lake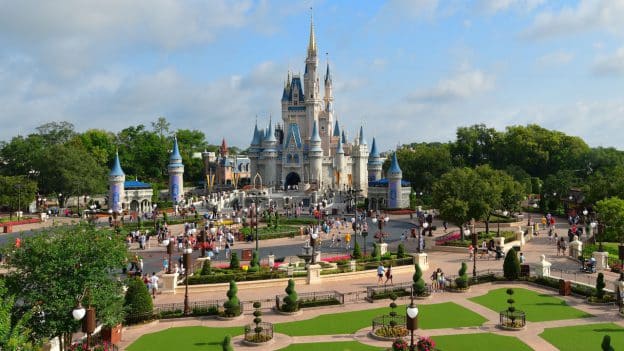 Once you've settled into your luxury pool home on the beautiful Storey Lake Resort, you'll be eager to visit some of the attractions nearby.
Themes Parks
Downtown Disney is just 3 miles from the resort. Epcot, Magic Kingdom, Hollywood Studios, and Animal Kingdom are 4 miles away. Sea World and the famous International Drive are just a bit further than that.
You are very close to enjoying some good happy hour drinks near Disney World.
Shopping
Nearby Vineland Premium Outlets Shopping is a must-do for shoppers with discounts on everything from sportswear to brand name bags, fashions and shoes.
Some of the stores at the outlet include The Loft, Express, Nike, Gap, Van Heusen, Guess, and more.
Just beyond the resort you'll find supermarkets and fast food outlets such as Burger King. As well, there are plenty of local restaurants for ribs, steaks, seafood or whatever you fancy.
Homes at Storey Lake Resort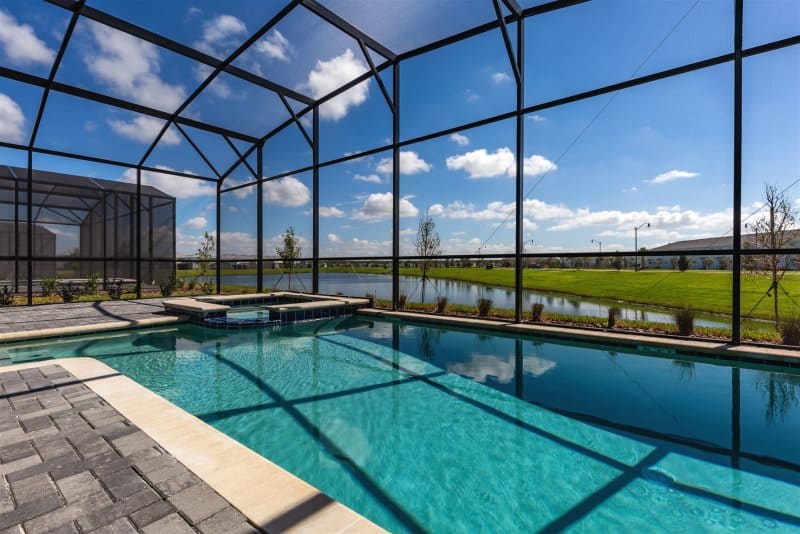 There are three ways to stay in a vacation rental at Storey Lake.
Surrounding the water park are four-story condos that offer 1, 2, and 3 bedrooms places. These condos don't have private pools, but they do have balconies to enjoy the outside Florida weather. They are close to the water park, which is nice.
Townhomes are 6 attached units that range from 3 to 5 bedrooms. These homes only have a splash pool with no hot tub. For families between four and six people, they offer the right amount of space.
Standalone homes range from 5 to 9 bedrooms. These homes offer up to 4,000 square feet of space. You'll have a full pool and hot tub to enjoy. Many of these homes have games rooms as well. Some of the biggest homes sleep over 25 people under one roof.
Storey Lake Tips
Do you want to enjoy a seamless stay at the resort? Then keep the following tips in mind when planning your trip to Orlando:
You will be required to show a photo identification and credit card upon check-in.
Request that your private pool heat be turned on at least 48 hours before you arrive. This way, the pool water will be warm when you arrive.
Ask the rental owner whether pool toys and beach towels are included in the payment. This way, you don't bring things that are already captured in the package.
Consider ordering groceries for delivery so that they arrive right when you do at Storey Lake. This way you won't have to shop yourself through an unfamiliar grocery store.
What's your experience like at the Storey Lake Resort? Share your thoughts with us using the comment box below.
Don't forget to follow us on Twitter and Facebook to share your Storey Lake Resort experience
Have a great vacation in Orlando!
(Visited 823 times, 1 visits today)