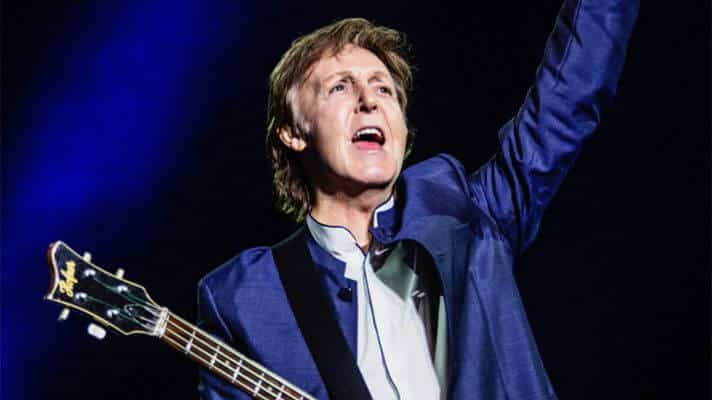 Paul McCartney Tour Guide: Freshen Up Setlist, Tickets, Media
Paul McCartney Freshen Up Tour Latest News
July 4th: Paul McCartney has added 3 more dates to his Freshen Up tour, this time in the UK! Check out the details below.
July 3rd: Paul McCartney has announced the Freshen Up tour, with the first four dates being announced in Canada. A full North American tour should be announced very shortly! You can get Verified Fan tickets for the tour by clicking here or use the tickets links on the right side or below in the tickets section.
Paul McCartney Tour Quick Links
Paul McCartney Profile
Sir Paul McCartney is an English singer-songwriter, multi-instrumentalist, and composer. He gained worldwide fame as the bass guitarist and singer for the rock band the Beatles, widely considered the most popular and influential group in the history of pop music.

McCartney has released an extensive catalogue of songs as a solo artist and has composed classical and electronic music. He has taken part in projects to promote international charities related to such subjects as animal rights, seal hunting, land mines, vegetarianism, poverty, and music education. He has married three times and is the father of five children.

Paul's last album was "New", released in 20134. It contained the singles "New" and "Queenie Eye". He is gearing up for a new album this September, Egypt Station. The new album is accompanied by two singles, "Come On To Me" and "I Don't Know".

Paul McCartney Presale Codes: Freshen Up Presale Information
Click here to see presale code info
Paul McCartney VIP Packages/Special Tickets
Click here to see VIP Packages/Special Tickets
Paul McCartney Tour Dates: Freshen Up Tour
Current Paul McCartney tour dates and locations are listed below! Keep checking our home page for updated tour guide information. Underneath the tour dates, check out the Paul McCartney setlist and concert videos, photos, and media.
Paul McCartney tour locations for the Freshen Up tour are listed below:

September 17: Quebec City, QC - the Videotron Centre
September 20: Montreal, QC - Bell Centre
September 28 – Winnipeg, MB - Bell MTS Place
September 30 – Edmonton, AB - Rogers Place

December 3 - Tauron Arena, Krakow
December 5 - Stadhalle, Vienna
December 12 - Liverpool - Echo Arena
December 14 - Glasgow - SSE Hydro
December 16 - London - O2 Arena
How to Buy Paul McCartney Tickets: Freshen Up Tour
Purchase Paul McCartney tickets below now! Both of our options are 100% guaranteed and legitimate. Track prices, find ticket deals, and guarantee your spot for this concert today.
Click here to see available tickets
Click here to puchase Paul McCartney tour tickets directly through Ticketmaster.com.

Paul McCartney Freshen Up Setlist
NOTE: When posted, you can click on the links in the setlist to view live concert videos.
The Paul McCartney tour setlist for this artist is not available yet! Keep checking our website for constant updates as soon as we have information.
Paul McCartney Media
Stream the Latest Paul McCartney Album
Stream the latest Paul McCartney album on Apple Music by clicking here.
Paul McCartney Tour Media
Check out the
setlist section
for live concert videos.
Concert Travel and Hotel Arrangements
Use our Booking.com tool below to book your travel arranagements for the show and get the guaranteed lowest prices on hotels today.
Search hotels and more...
Did we miss anything in our Paul McCartney tour guide? Make sure to come back and view the updated Paul McCartney setlist for the Freshen Up tour if it has not begun let. Comment below if you have any further information to share!