Check out these top notch CenturyLink Field food options the next time you go hungry to a Seattle Seahawks football game. Featuring waffles, nachos, and a whole lot more.
The Seattle Seahawks are one of NFL's most popular football teams. And while tickets are expensive, if you have plans to attend a game this year, check out some of the premium CenturyLink Field food options provided throughout the concourses in the stadium.
Newly redesigned in 2016, the CenturyLink Field food menu offers a wide variety of countries, mostly local businesses who have setup shop to offer signature dishes. Check out these options below and tell us you aren't hungry.
Ezell's Chicken and Waffles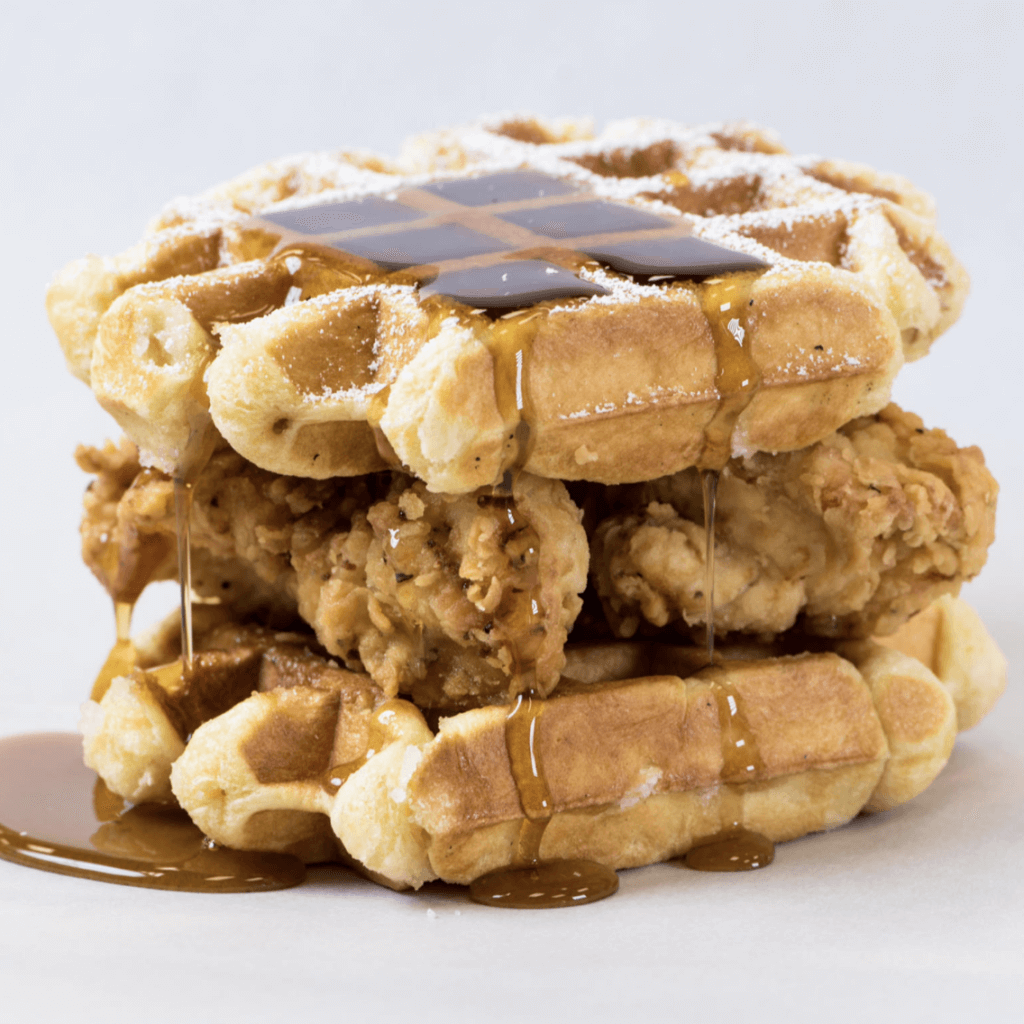 Ezell's is a local Washington fast food staple. They've taken their famous chicken tenders and paired it with two buttermilk Belgian waffles, icing sugar, and gravy for a meal full in all major food groups. Section 126, 321.
Beecher's Best Mac and Cheese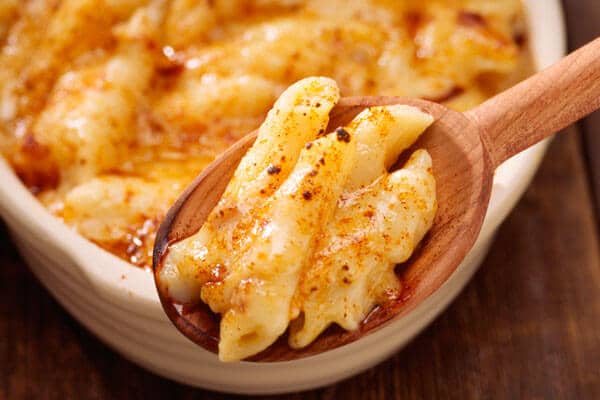 Beecher's is known for its world famous macaroni and cheese (actually using Penne pasta) with thousands of people coming to Beecher's each year to try it. They've brought their mac and cheese to the CenturyLink food menu, lathered in creamy cheesy goodness. Sections 116, 120, 130, 305, 335.
Chef John Howie's Ultimate Bacon Cheese Burger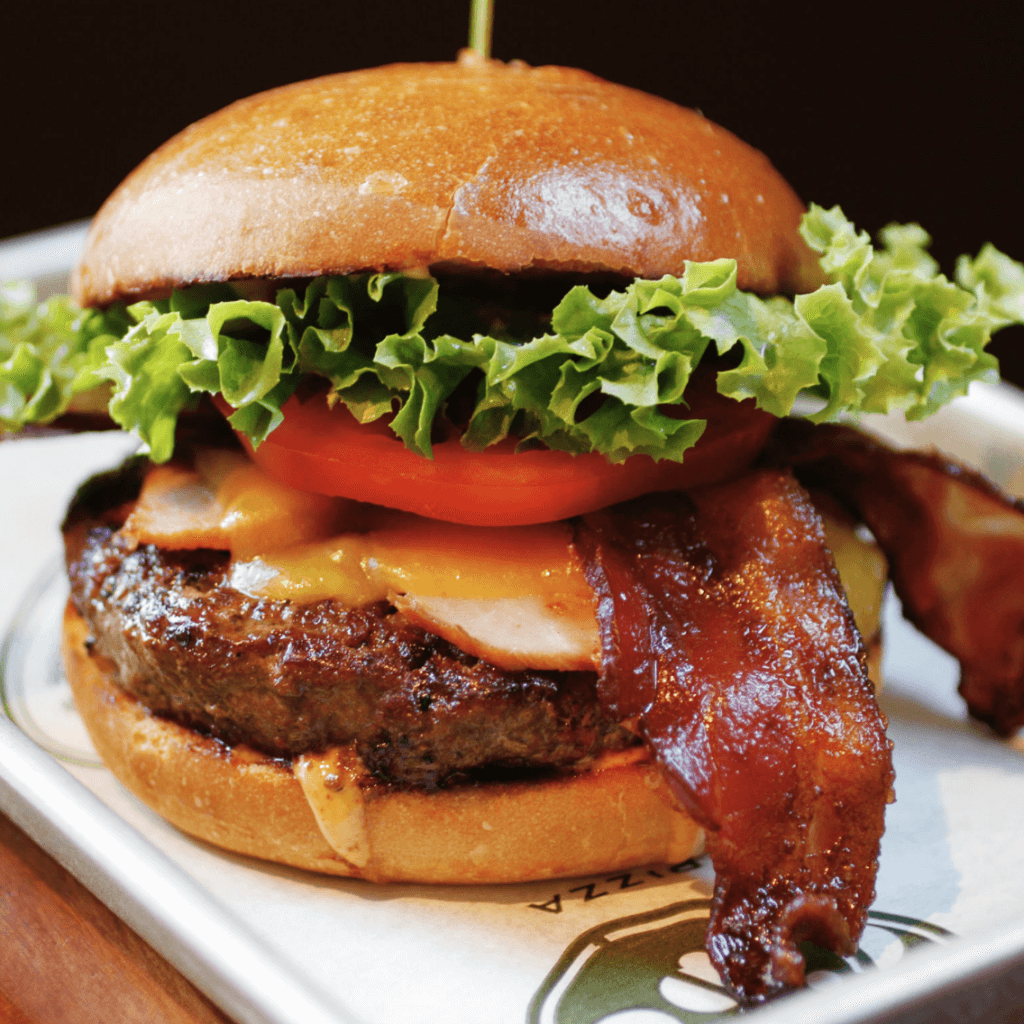 Hamburger's are a staple on all football food menus but check out this burger: 1/2 pound 60% ground beef and 40% ground bacon patty, Canadian back bacon (American's need to learn more from their up-north neighbours), more bacon (applewood this time), cheddar cheese, tomato, lettuce, and a killer apple wood smoked onion burger spread. Yum. Section 205, 239.
Din Tai Fung Pork Bun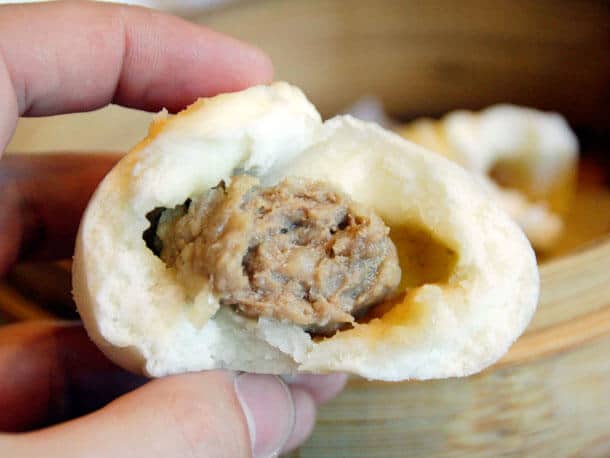 Another local favourite (notice a trend here?), Din Tai Fung creates soft and flavorful bun filled with pork, vegetables, beans, and a whole lot more for a nice Taiwan tradition right in south-Seattle. Section 230, 332.
Signature Stadium Nachos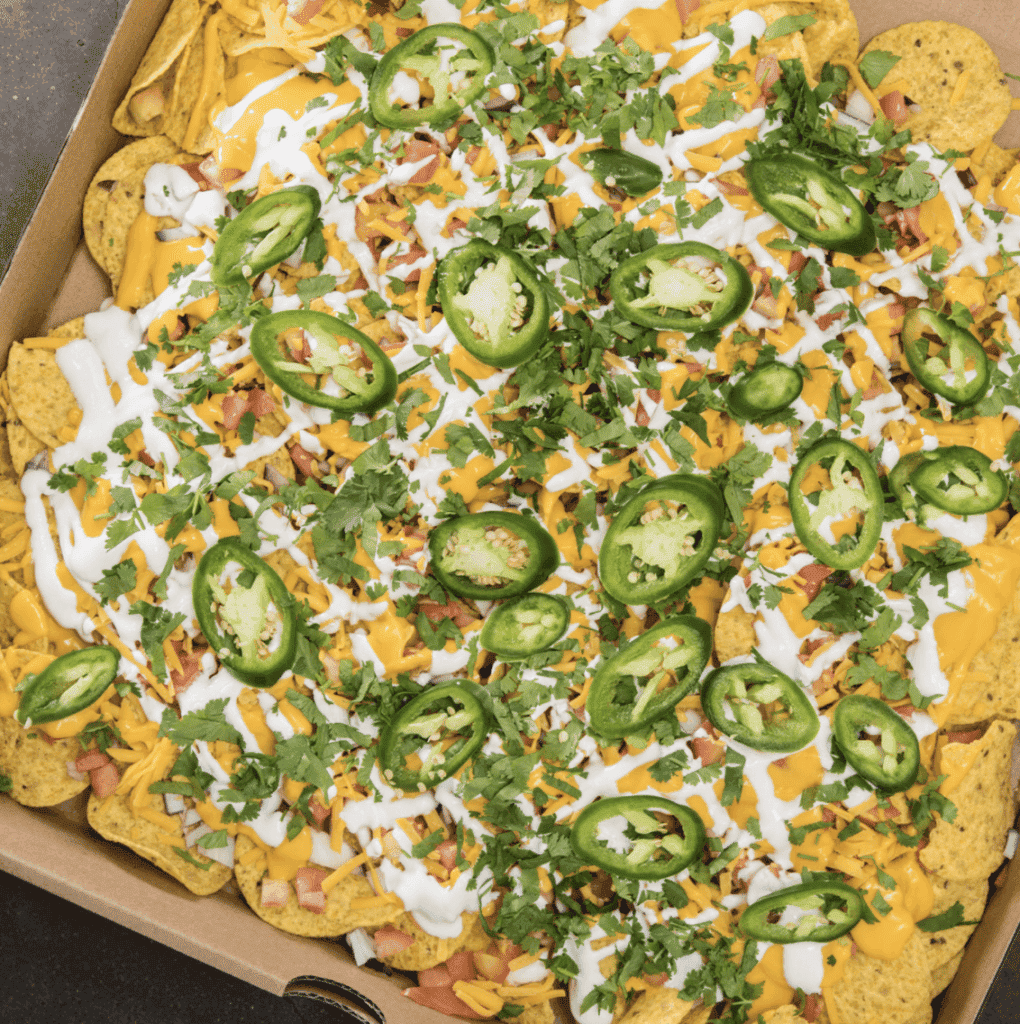 Every stadium needs a signature nachos and this one on the CenturyLink Field food menu is signature: Crispy corn tortillas, braised chicken,  black beans, melted cheeses, diced tomatoes, onions, cilantro, sour cream, and guacamole. And supplied in a pizza box. Section 131, 339.
Ivar's Fish N Chips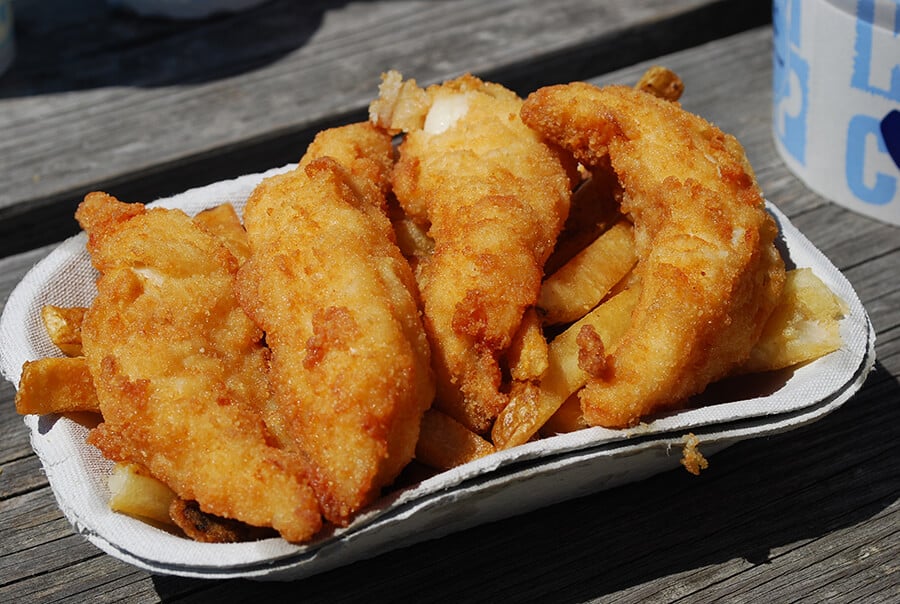 Being right on the coast, Seattle has some great seafood. In the stadium, Ivar's golden-crisp Fish is popular, quick, filling, and great for Seahawks gameday. Section 118, 133, 337.
Premier Meat Pies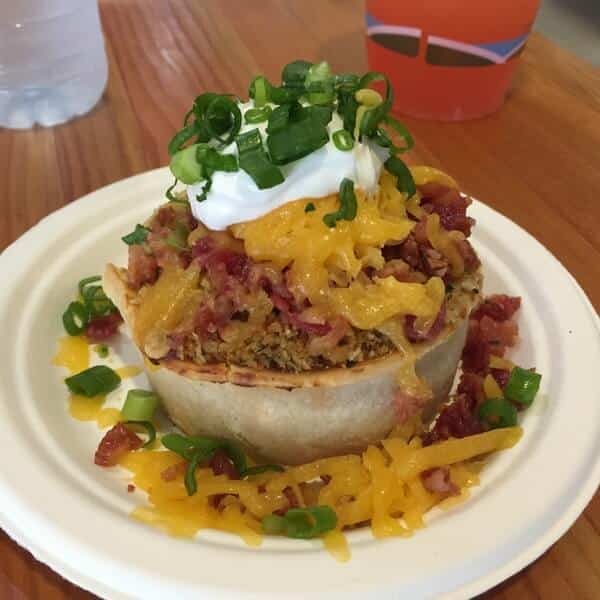 Meat Pies are a UK tradition. Thin pie crust filled with meat, vegetables, and gravy, the ones on the CenturyLink Field food menu are mostly protein (beef, chicken, or lamb) paired with carrots, peas, corn, potato, and more. Section 103, 116, 130, 314, 330.
Starbucks Coffee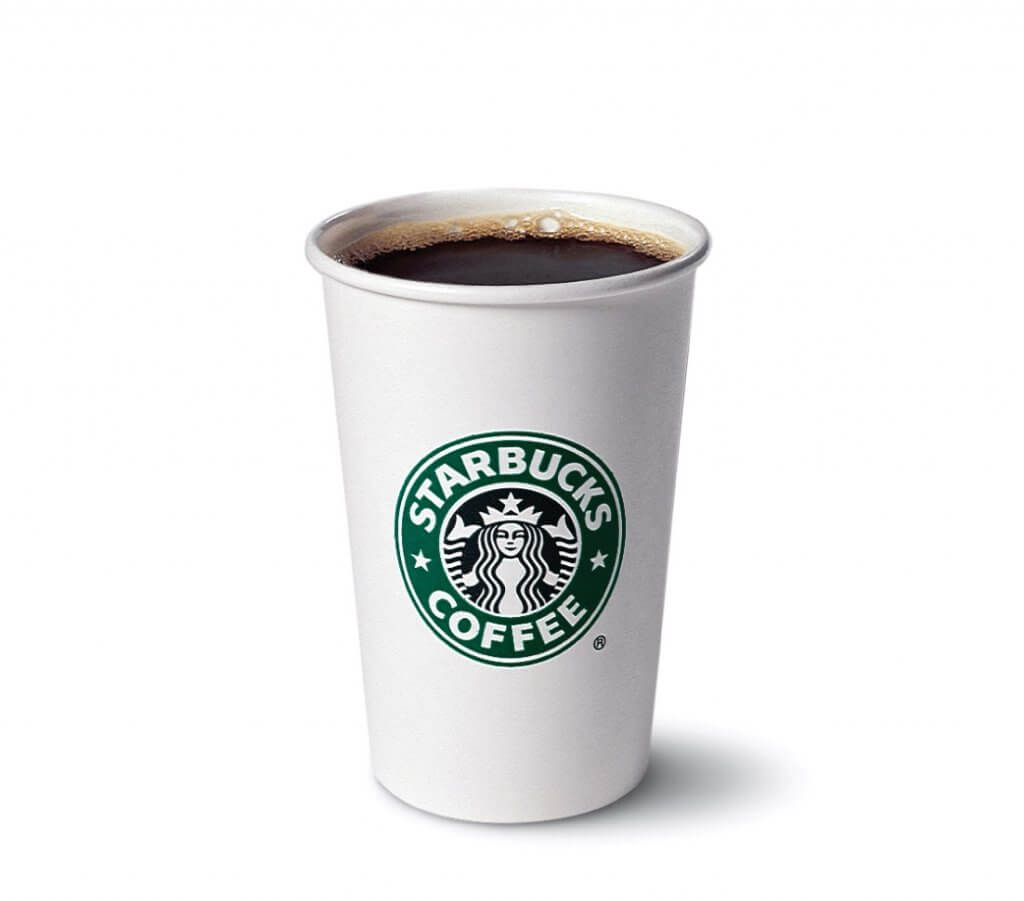 Most Americans are well-educated on Starbucks coffee but for those visiting from afar, Starbucks in America's unofficial national coffee chain and it originated in Seattle. Does that make it better here in its hometown? We aren't sure, but it's available all throughout CenturyLink Field. Section 105, 123, 137, 204, 240, 307, 317, 327, 333.
Have any other CenturyLink Field Food options to share with us? Comment below or get in touch with us on Twitter and Facebook!
[template id="726″]
(Visited 1,561 times, 1 visits today)