Check out our favorite food places in Fenway Park the next time your belly starts grumbling at a Red Sox game. We've got Fenway Franks, lobster rolls, clam chowder and more.
With eight world series championships to their name, the Boston Red Sox might have a small home stadium, but they know a thing or two about "going hard" or "going home". Sure, it's a long way from the twenty seven Yankees championships, but that doesn't stop Bostonian's from bringing Fenway Park roaring to life every opportunity they  get!
Opened in 1912, Fenway Park might be the smallest baseball stadium there is, but there is no shortage of delicious eateries to choose from.
Food Places in Fenway Park: The Must Haves!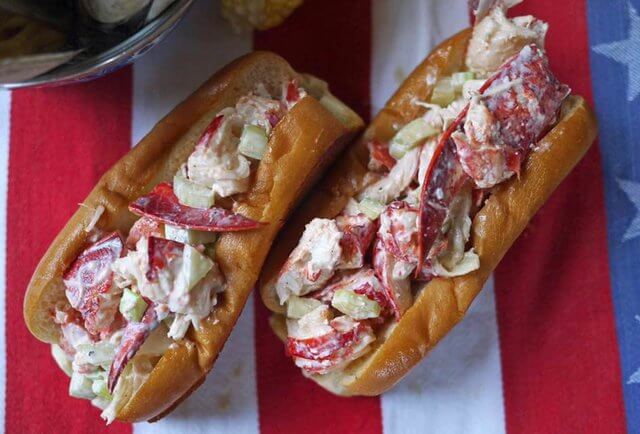 Yankee Lobster Rolls from Yankee Lobster Company
Head to Gate D and Pavilion and you'll find this delicious Massachusetts staple! Available hot or cold, these delicious rolls are a must try for anyone's first visit to Fenway. A single roll will set you back $19, but believe us when we tell you that it's worth it…in fact, you'll probably find yourself contemplating a second before you've finished your first!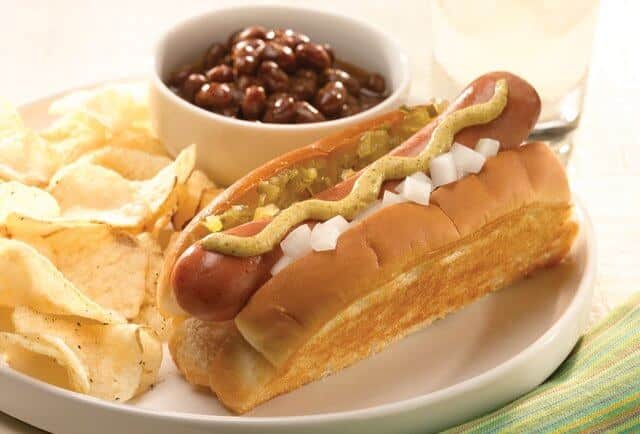 Fenway Franks
It's considered a sin to catch a Red Sox game without a Fenway Frank in hand. Available at Home Plate Deck, Fifth Floor, Big Concourse, Home Plate Concourse, Coca Cola Deck, 3rd Base Concourse, Third Base Deck, Pavilion, Right Field Roof Deck, First Base Concourse, and Yawkey Way, these boiled then grilled Kayem franks are a right of passage.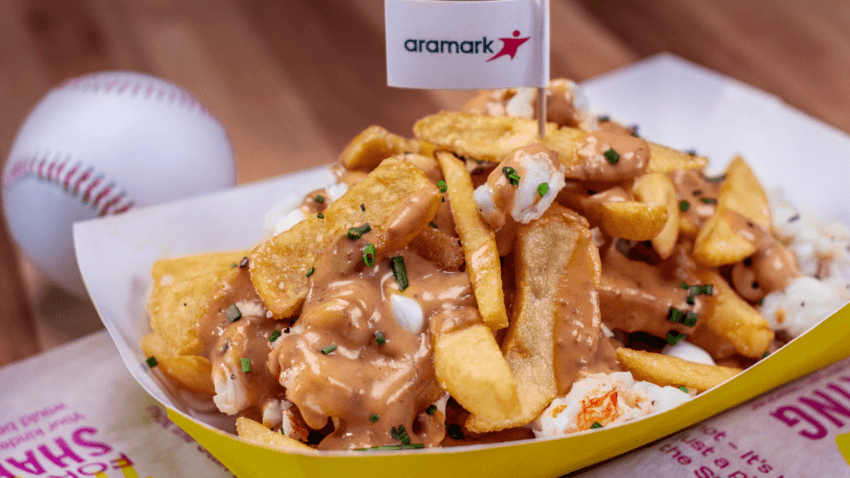 Lobster Poutine Stak
When looking for food places in Fenway Park, head over to the Big Concourse if you've got a craving for something…a little different. The Lobster Poutine Stak was new to Fenway in 2017 and consists of steak fries covered in lobster bisque, cheese curds, chives, and lobster meat. It isn't for everyone, but you can't call yourself a true Red Sox fan until you've given it a try!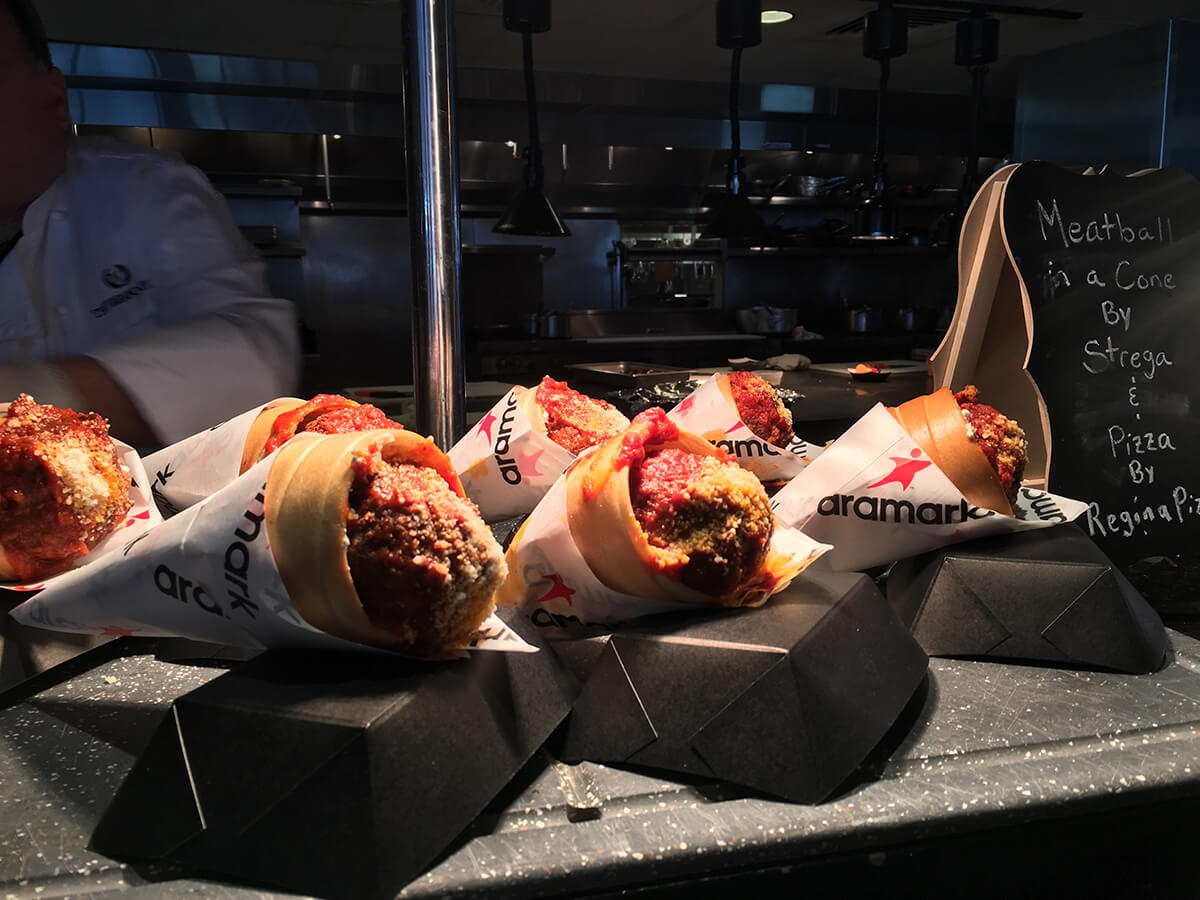 Meatball in a Cone
Hungry for something different? Check out the meatball in a cone from Strega! A giant meatball with pomodoro sauce, ricotta cheese, and Parmesan, tucked inside a fresh bread cone, this is one mouthwatering treat! You can find this indulgent treat at the Big Concourse, Home Plate concourse, and at Gate E!
Have any other food places in Fenway Park to share with us? Comment below or get in touch with us on Twitter and Facebook!
(Visited 1,208 times, 1 visits today)