Drop by these top 7 food places near Raymond James Stadium the next time you plan on seeing those Buc's in action! With 600 points of sale for food it's easy to get overwhelmed, but start off with these bad boys before you hit the stadium and you won't be disappointed!
Opened in September of 1998, Ray Jay is a sight to behold with a 103-foot long pirate ship with replica cannons that fire any time the Tampa Bay Buccaneers head into the red zone or score points. With a capacity of 65,890 and the ability to expand to accommodate 75,000, it's no wonder that Raymond James is surrounded by so many mouthwatering food joints and packed with plenty of points of sale inside as well!
7 of the Best Food Places Near Raymond James Stadium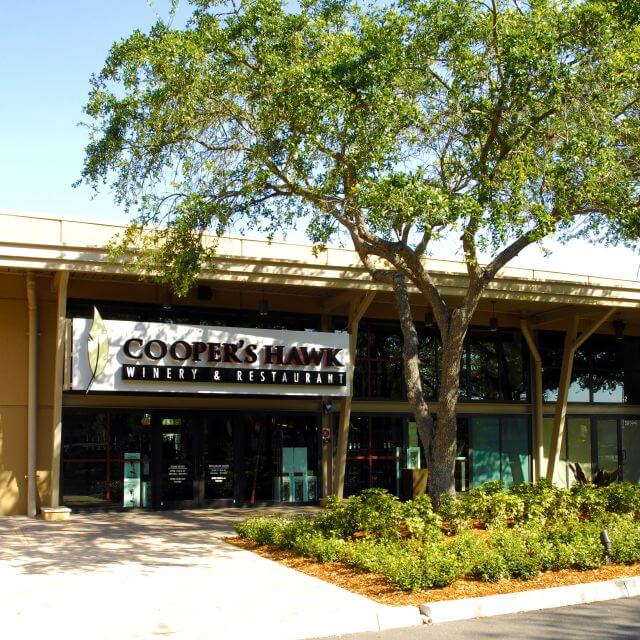 1. Cooper's Hawk Winery & Restaurant
When it comes to food places near Raymond James Stadium, Cooper's is located less than a mile away. Cooper's comes highly rated and is a popular locale for visitors and locals alike. Contemporary American food and perfectly paired wines make this a perfect location for a date or a casual dinner with friends.
2. Del Frisco's Grille
Another restaurant located less than a mile away from the stadium, Del Frisco's is an affordable casual restaurant open for brunch, lunch, and dinner. An American grill with a twist, expect to find steak and seafood as well as some more unique dishes on the menu!
3. Bazille – Nordstrom International Plaza
Just under two miles away from the stadium, Bazille is a preferred casual lunch spot offering contemporary American cuisine. High-quality food and attentive service are just two of the celebrated points of this Tampa restaurant.
4. The Capital Grille
If you're looking for something a little higher on the scale, the Capital Grille in Tampa is a don't miss! Located 1.4 miles from the stadium, the Capital Grill promises premium steak, fresh seafood, and tantalizing deserts…just be prepared to pay for the decadence!
5. Eddie V's
If you're looking for fine dining but want to avoid the hype of The Capital Grille, we recommend dropping into Eddie V's. Known for exceptional seafood, steak, and American food as well as their top of the line service, Eddie V's is a hotspot for locals celebrating a special occasion or the odd Buc's fan celebrating a win!
6. Donatello
Just under two miles from the stadium you will find Donatello, a fine dining Italian restaurant open during limited hours only for dinner sittings. Recognized by locals as the place to celebrate any special occasion for the Italian food loving family, Donatello is raved about for their veal alone.
7. Cask
2.6 miles from the stadium, Cask is a casual American comfort food restaurant offering brunch, lunch, and dinner! From breakfast plates to succulent desserts, Cask has a little something for everyone without charging an arm and a leg.
Have any other food places near Raymond James Stadium to share with us? Comment below or get in touch with us on Twitter and Facebook!
(Visited 2,016 times, 1 visits today)