In this guide we will give you a full overview on how to buy cheap Broadway tickets for shows in New York. This guide will have various strategies to get cheap Broadway tickets and outline a few different places on getting them.
Specifically, we'll go over:
What is Broadway in New York City?
What theatres are considered to be a part of Broadway?
Some good strategies for getting Broadway tickets on a discount.
Specifically, where to get cheap Broadway tickets, including:
If you know of any other ways to get cheap Broadway tickets, comment down below and let us know!
Broadway Overview
Broadway is located in Midtown Manhattan, New York. It is comprised of theatrical performances that are presented in 41 different professional theatres. While there are a few exceptions, Broadway theatres are usually reserved for venues with a seating capacity of at least 500 people.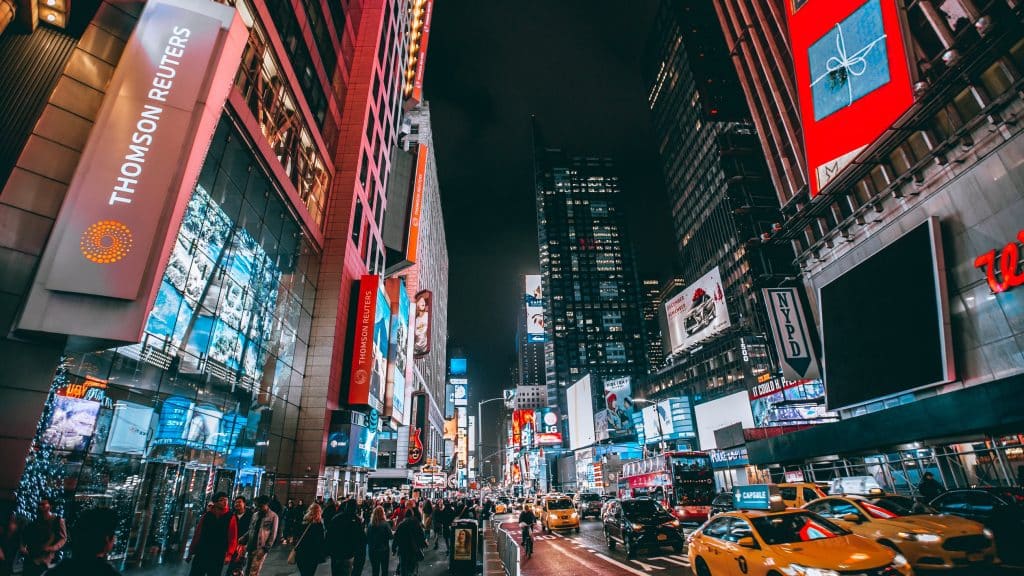 Where is Broadway?
Broadway is an area in the Theatre District of Manhattan, New York that stretches from roughly W 42nd Street up to W 54th Street. In this area, there are over 40 different theaters which have nightly shows and performances.
The area is directly north of Times Square and south of Central Park. Each year, millions of tourists visit New York City in hopes of seeing a Broadway show live, such as:
And more.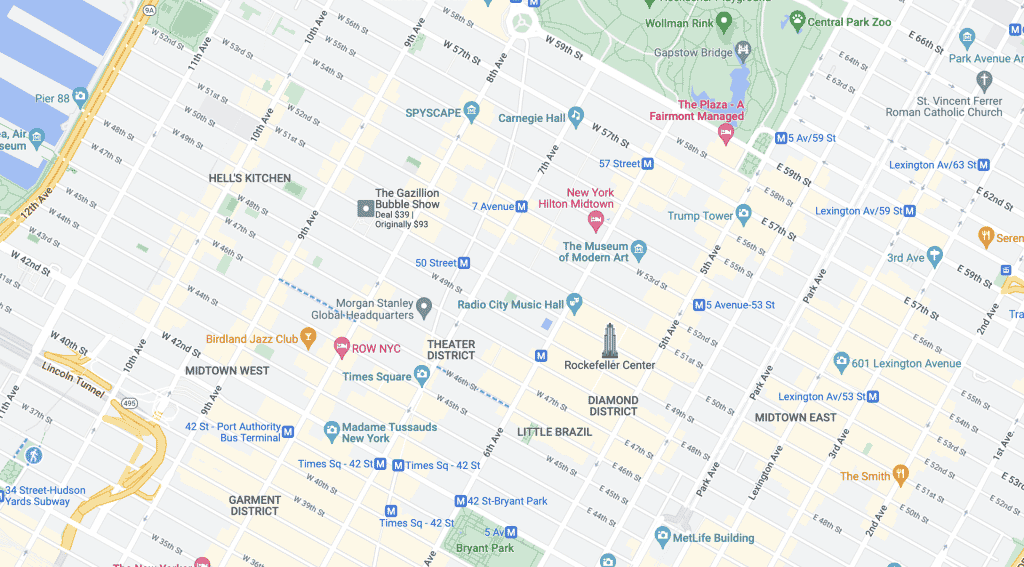 Complete List of Broadway Theaters
There are currently 41 active Broadway theaters listed by The Broadway League in New York City.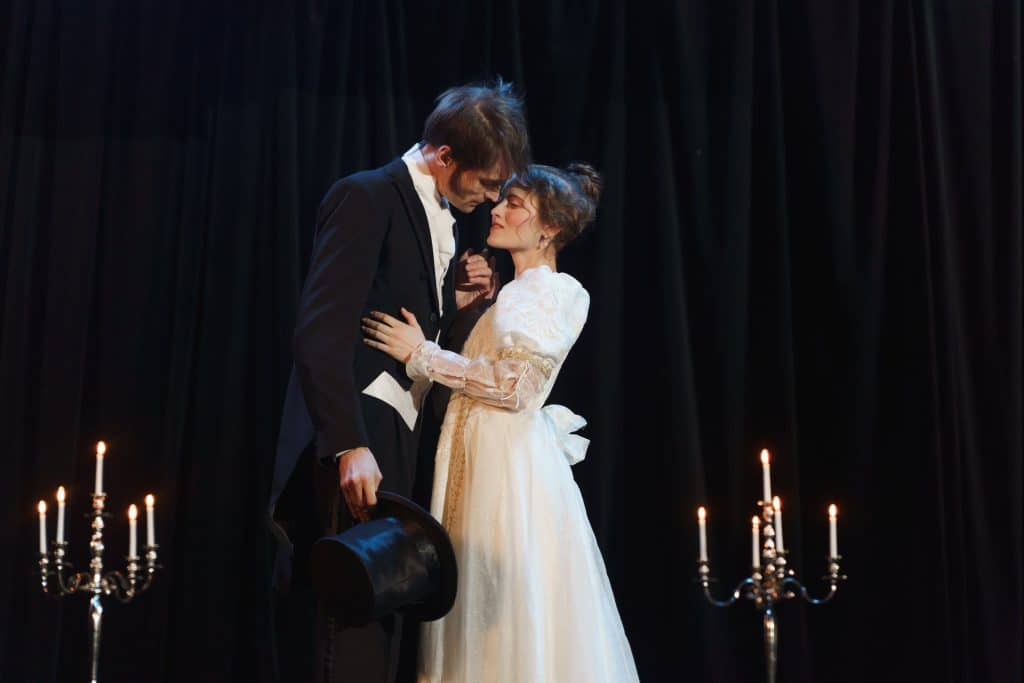 Al Hirschfeld Theatre
Ambassador Theatre
American Airlines Theatre
August Wilson Theatre
Belasco Theatre
Bernard B. Jacobs Theatre
Booth Theatre
Broadhurst Theatre
Broadway Theatre
Brooks Atkinson Theatre
Circle in the Square Theatre
Cort Theatre
Ethel Barrymore Theatre
Eugene O'Neill Theatre
Gerald Schoenfeld Theatre
Gershwin Theatre
Hayes Theatre
Hudson Theatre
Imperial Theatre
John Golden Theatre
Longacre Theatre
Lunt-Fontanna Theatre
Lyceum Theatre
Lyric Theatre
Majestic Theatre
Marquis Theatre
Minskoff Theatre
Music Box Theatre
Nederlander Theatre
Neil Simon Theatre
New Amsterdam Theatre
Palace Theatre
Richard Rodgers Theatre
Samuel J. Friedman Theatre
Shubert Theatre
Stephen Sondheim Theatre
St. James Theatre
Studio 54
Vivian Beaumont Theatre
Walter Kerr Theatre
Winter Garden Theatre
How Much Are Broadway Tickets?
Broadway tickets can vary in price by quite a bit, much like sporting events and concerts. Regular price tickets to a Broadway show can be anywhere from $20 to $175 per ticket. You can expect to pay higher prices for better seats, as well as shows that fall on the weekend. If you are willing to compromise where you sit and the date of the show, you can save some money that way.
Some Broadway shows do offer Premium seat tickets which will reflect in the price. These seats however will give you the best view of the show. Depending on which show you are seeing, these may be worth it to you. These Premium tickets are usually over $175 per ticket.
When purchasing tickets for a Broadway show, there are generally 3 areas of seating to choose from. The Orchestra section will be the most expensive because it is the closest seats to the stage. Orchestra tickets will generally start at $96 per ticket and up. The middle section is the Mezzanine section and will start around $75 per ticket and up. The third section is the Balcony, which is also the furthest from the stage. These tickets will start around $57 per ticket.
When Do Broadway Tickets Go on Sale?
Broadway tickets usually go on sale shortly after production of the show is announced. Shows on Broadway can last anywhere from a couple of months to multiple years, depending on a few different factors.
If you have a certain show in mind that you would like to attend on Broadway, it is a great idea to book your tickets as soon as possible. If it is a popular show, you may even want to look at booking over 6 months in advance because they will sell out quickly.
As it gets closer to the show date, tickets will be sold out and you will be forced to purchase re-sale tickets.
Strategies for Getting Good Broadway Tickets
The great thing about Broadway is that there are 41 theatres and multiple different days of the week when the shows are played. Hopefully, you shouldn't have to worry about not getting tickets. Once a Broadway show is announced and you have decided you want tickets, it is a great idea to have strategies in place to ensure you get the tickets you want.
Buy Your Tickets in Advance
If it is a very popular Broadway show, it is a great idea to book your tickets as far in advance as you can. These shows will sell out quickly and you don't want to be forced to purchase re-sale tickets which will be more expensive.
Also, if you are planning a trip to New York and are limited in dates that you can attend the show, it is a good idea to have them booked in advance.
Check out the Box Office
If you live in New York, it is easy enough to walk up to a box office the week of a show and grab tickets. This is especially true if you aren't too worried about where you sit in the theatre.
Watch Third Party Ticket Sellers
Keep an eye out for third-party ticket sellers such as StubHub and Vivid Seats. Sites like StubHub will actually tell you if a ticket listed is a good price for the seat.
Ticket prices on third-party websites fluctuate on depending on supply and demand. This is a great way to get cheap Broadway tickets.
Check out TKTS
There is a half-price ticket place located in Times Square that is called TKTS. If you go there the day of a show, you can usually get half-price tickets for the same night.
The only downfall of this is that you have to stand there in line and the lineups can be quite long depending on what Broadway show it is for. But if you have the time to do this, we would recommend as it will save you quite a bit of money on ticket prices.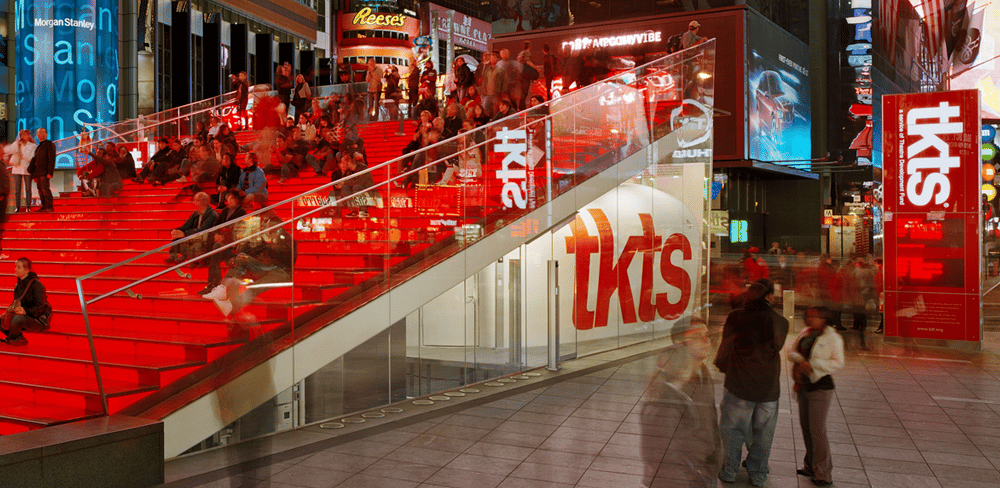 How to Buy Cheap Broadway Tickets
Below are a few different ways to get cheap Broadway tickets in New York.
This may not be the cheapest way to get tickets, but you can ensure you get real, official tickets to the Broadway show of your choosing. The fees on Ticketmaster aren't huge and they will show you the fees as you click on each seat in the theatre for tickets.
Ticketmaster does a great job of showing you the Theatre view for tickets and you can also easily re-sell tickets if you cannot make the show.
Click here to buy Cheap Broadway Tickets on Ticketmaster.

StubHub is a great third-party ticket seller that has a massive selection for Broadway shows. They allow you to easily filter tickets depending on where you want to sit and how much you want to pay.
One thing we love about StubHub is that it will actually give you a rating on each ticket listed if it is a good deal based on the price it is posted for. This ensures that you as a buyer are getting the best deal possible.
Click here to buy tickets on StubHub.

Vivid Seats is another great third-party ticket seller that has risen in popularity over the last few years. Vivis has a big selection of tickets for Broadway shows. I was able to find multiple Broadway tickets that were cheaper than through official websites.
Vivid guarantees all of the tickets purchased on their website. They also have a nice rewards program that allows you to earn free tickets in exchange for using the platform.
Click here to buy tickets on Vivid Seats.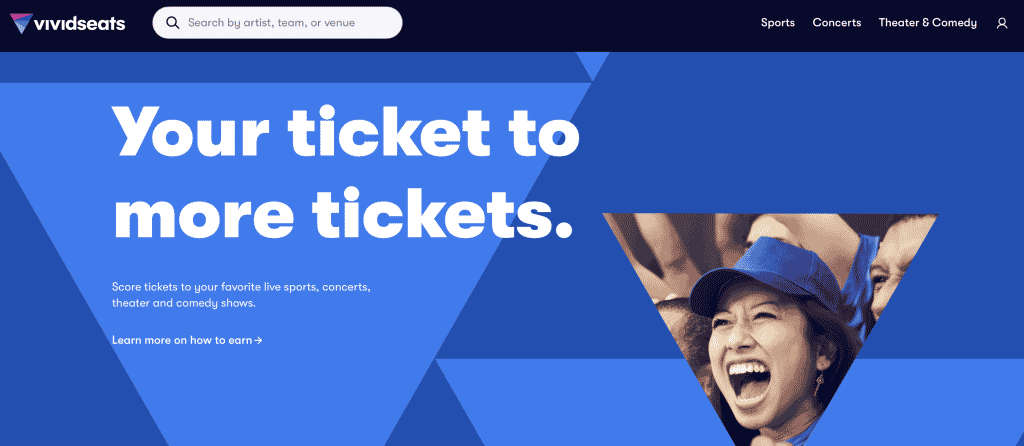 TDF Membership
The Development Fund is a not-for-profit organization that gives you access to cheap Broadway show tickets for a low yearly membership price of $35. This will give you a full year of access to the best ticket deals.
They will provide access to discounted tickets to almost every show on Broadway and allow you to purchase the tickets online in advance. Your membership is also fully tax deductible.
Click here to learn more about the TDF Membership.
TKTS Ticket Booth
As mentioned above, there are ticket booths located around New York that offer deeply-discounted ticket prices for Broadway shows. The catch is you have to go to these ticket booths the day of the show and stand in line. Depending on the show, these lineups can be quite long.
There are 2 ticket booths, one located in Times Square and the other located in Lincoln Center.
If you know of any other ways to buy cheap Broadway tickets, let us know down below in the comments!
(Visited 636 times, 1 visits today)