Vivid Seats is a third party ticket marketplace that has grown in popularity over the last number of years. In this guide, I will be reviewing Vivid Seats in detail.
I will be giving a legitimate review on the site and will also provide comparisons to other third party ticket sites on the market to see which ones have the edge and are better to use.
Specifically, I will go over:
What is Vivid Seats?
Is Vivid Seats legit to buy and sell tickets?
Is Vivid Seats reliable and trustworthy?
What services fees does Vivid Seats charge on each ticket?
What is the Vivid Seats rewards program?
The top alternatives to Vivid Seats
If you have any questions about Vivid Seats or any of the other third party ticket sites, let us know down below in the comments!
Vivid Seats is a third party ticket exchange site that allows you to buy and sell tickets for concerts, sporting events and more. The company itself was started back in 2001 and works the same as Ticketmaster and StubHub.
At the top of the page, you search for the event you are interested in and it will outline the available tickets through the site. All new tickets and events appear on the website
For each event, you can filter your tickets in a number of different ways:
Price
Location in the venue
Premium features
Best valued tickets
Vivid Seats also offers a Rewards Program which entices customers to buy through them to earn reward credits. I will go over the program in a little more detail below.

Is Vivid Seats Legit?
Yes, Vivid Seats is a 100% legitimate third party ticket exchange website. They offer a buyer's guarantee which ensures that all purchased tickets are valid to each event on the website.
Vivid Seats is a third party marketplace and the price of tickets fluctuates naturally based on supply and demand. Original tickets buyers can place their tickets on Vivid Seats for resell. During the process, they can specify the price per ticket, delivery method, and other factors.
Buyers who purchase from the website and actually purchasing tickets from the original buyer. Vivid Seats facilitates the ticket transfer in a safe and reliable way.
100% Buyers Guarantee
Vivid Seats advertises a 100% Buyers Guarantee on all tickets as well. When buying tickets off of the website, they guarantee that your event tickets will be delivered to you before the event and that they are 100% valid. If an event is cancelled, you will be reimbursed in full.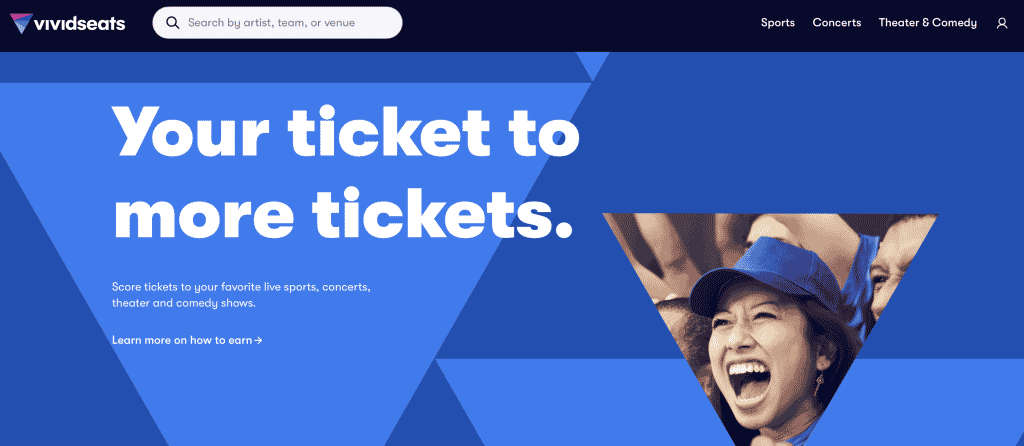 Customer Service
Vivd Seats offers 24/7 customer support so that if any issues arise, they are quick to remedy them.
The company was named to Newsweek's list of America's Best Companies for Customer Service in both 2020 and 2021.
All ticket resellers have negative reviews online from customers who do not fully understand the process. They believe that Vivid Seats is responsible for controlling the price of each ticket, which is not true. There is also a negative perception about the fees that are added at checkout to each ticket purchase.
However, Vivid Seats works hard on their customer service to set the record straight for its customers. In terms of "is Vivid Seats legit?", the answer is 100% yes!
Vivid Seats Service Fees
Much like other third party ticket exchange websites, Vivid Seats does have service and delivery fees added to every order when you buy tickets. All of the fees and taxes for Vivid Seats tickets are estimates up front before you click on the checkout button and in some cases, the estimation is even less than what you will really pay.
This can be confusing for some people, and leads some people to incorrectly assume that Vivid Seats might be a scam. In reality,
To give you an idea on what the fees are, I performed some real world tests on the site.
Fees Test #1
First, I went to a Tyler the Creator concert and picked 4 tickets in Row A33 on the floor which were a listed ticket price of $87 each ($348 total). This price has no hidden fees or processing fees and is listed as all inclusive.
When you buy the tickets and see the checkout page, the total price actually comes to $326.08, which is only $81.52 per tickets. The breakdown shows an actual ticket cost of $60, a service total of $19.08 (32%) and a $2.50 electronic transfer fee per ticket.

Fees Test #2
Next, we went for some real expensive tickets listed for an upcoming BTS show in Las Vegas. We picked 2 tickets located in section 311 with a purchase price of $329 per ticket.
This time when we checked out, we could see that the base ticket price was $329 as shown, plus a service total of $105.37 (32%) per ticket and the $2.50 electronic transfer fee.

Although a service fee on Vivid Seats may initially look high, they are about standard with all of the other companies such as Ticketmaster and StubHub. When we reviewed Ticketmaster's pricing in detail, we also saw service fees over 20%.
As listed on the Vivid Seats website, the service fee covers the company's cost to facilitate all of the transactions. A portion of it also goes towards maintaining their customer satisfaction and buyers guarantee.
When buying third party tickets you want to make sure that all transactions are safe and secure, so these fees are included to ensure the validity of the tickets that you buy.
Vivid Seats Rewards Program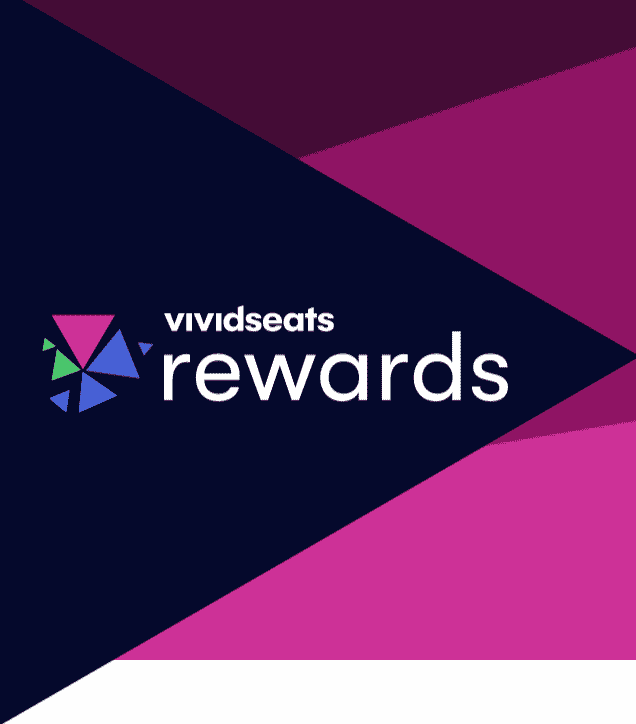 One of the more enticing things that Vivid Seats offers is their Rewards Program. The way it works is that every time you purchase tickets through their site, you collect 1 stamp. Once you have 10 stamps collected, you earn a Reward Credit.
Reward Credits can then be used on your next order and you will end up paying less on your bought tickets. Reward Credits can only be used on the Vivid Seats app, so you have to make sure you have that downloaded from the Google Play Store or Apple App Store.
The more tickets you buy through Vivid Seats, the more rewards you are able to earn!
Vivid Seats has 3 different levels of the Rewards Program, depending on how much you buy:
Rising Star Level
Free to join
2 years for expiration of Stamps and Reward Credits
Birthday reward included
Super Fan Level
$400 lifetime spend
3 years for expiration of Stamps and Reward Credits
Birthday reward included
Surprise upgrades
Icon Level
$2,000 lifetime spend
4 years for expiration of Stamps and Rewards Credits
Birthday reward included
Surprise upgrades
When you buy more tickets, you increase the different rewards and perks you get when you use Vivid Seats.
Vivid Seats Support Options
Vivid Seats has many different ways to contact customer service for any issues that you may have. On their website there is a Frequently Asked Questions page that outlines many different problems and the ways to have them fixed as well.
Phone
If you have an urgent issue to events within 24 hours, you can call toll-free 833-228-5143 or else chat with an agent directly on the website. Just make sure to have your ticket order number ready.
Email
You can also send Vivid Seats an email through a form on the website and they will get back to you within 2 business days. This would be for less urgent issues.
Vivid Seats Alternatives
Below I will go over some of the other alternatives to Vivid Seats for third party ticket exchange.
Ticketmaster started way back in 1996 and is the official first party ticket website.
Ticketmaster started as a simple platform to buy verified tickets to events, but in recent years has taken advantage of the re-sale side and allows users to buy and sell resale tickets. Ticketmaster merged with Live Nation back in 2010 and to date is the most popular option for third party ticket exchange.
StubHub was founded back in 2000 and has quickly grown to be one of the world's largest online ticket reselling marketplaces. They offer peace of mind with FanProtect Guarantee on all tickets, so you can be sure that your tickets are valid and delivered on time for your event. They operate in over 90 countries as well.
StubHub has quickly gained traction as one of the best third party ticket exchange websites out there.
SeatGeek was founded back in 2009. It operates a search engine where you search for your desired event and it will check different sources for tickets.
Each option will give you a score, depending on how good of a deal it is for the tickets. This ensures that you know you are getting the absolute best prices on resale tickets. There are also many discount codes you can find online for SeatGeek to reduce ticket prices.
As you can see, Vivid Seats is a good options for third party concert tickets.
If you have any questions about Vivid Seats or any of the other third party platforms let us know in the comments below!
(Visited 3,866 times, 3 visits today)